2020 International Conference on Civil, Architecture and Pollution Control(ICCAPC2020)
Website URL: www.iccapc.com
Start Date / End Date: Mar. 6-8, 2020
Location: Xi'an, China
Submission Deadline: Feb. 7, 2020
Notification: 1-2 weeks after the submission
Indexing:EI/Scopus/SCI
1. About the conference
2020 International Conference on Civil, Architecture and Pollution Control(ICCAPC 2020)will be held on March 6-8, 2020 in Xi'an, China. ICCAPC 2020 will be hosted by AEIC Academic Exchange Information Centre.
ICCAPC 2020 is to bring together innovative academics and industrial experts in the field of civil, architecture engineering and pollution control to a common forum. The primary goal of the conference is to promote research and developmental activities in civil engineering, architecture and pollution control. And another goal is to promote scientific information interchange between researchers, developers, engineers, students, and practitioners working all around the world. An ideal platform for seeking global partners had been established.
2. Organizers

3. Academic Committee

4. Publication
1). Submit to Conference Proceedings (EI)
All papers, both invited and contributed, will be reviewed by experts from the committees. After a careful reviewing process, all accepted full papers of ICCAPC 2020 will be published in IOP Conference Series: Earth and Environmental Science (EES)(Online ISSN: 1755-1315, Print ISSN:1755-1307) and submitted to EI Compendex, Scopus, Inspec for indexing.
2). Submit to Journal (SCI)
We also call for papers for SCI journals.
All submissions must not be less than 10 pages in length, papers should be submitted to service@keoaeic.org, and noted "SCI - ICCAPC".
Desalination and Water Treatment(ISSN:1944-3994, IF=1.234)
KSCE Journal of Civil Engineering(ISSN:1976-3808, IF=1.428)
Computers and Concrete (ISSN:1598-818X, IF=1.889)
5. Call for Papers
1). Civil Engineering (Structural Engineering/Bridge Engineering/Geotechnical Engineering/ Transportation Engineering/ Disaster Prevention and Mitigation/ Cartography and Geographic Information System/ Computational Mechanics, etc.)
2). Architecture and Materials (Building Science and Technology/Building Environment and Equipment Engineering/Building Energy Saving Technology/Ecological Architecture/New Building Materials/Green Building Materials, etc.)
3). Pollution Control (Environmental Materials/Environmental Nanotechnology, Monitoring and Management/Monitoring and control of Pollution/Pollution Control Project (Gas, Liquid, Solid, Light, Sound) /Renewable Energy Engineering (Solar, Biomass, Wind, Nuclear, Hydrogen, etc.)/ Energy Storage Technology, etc.)
More topics (click)
6. Submission Guide
A. Full Paper (for Publication & Oral Presentation)
Accepted full paper will be invited to give the oral presentation at the conference and be published in the conference proceedings.
All submissions must not be less than 4 pages in length. (authors will be charged extra 50 USD/page if the manuscript length is more than 4 pages)
Submission Methods
Please send the full paper & abstract to ICCAPC@163.com
B. Abstract (Presentation only)
Accepted abstract will be invited to give the oral presentation at the conference, the presentation will not be published.
Note:
1) Papers submitted to the conference should be in English.
2) Both Abstract and Full Paper are welcomed. The author can make an oral presentation after the Abstract is accepted and the payment is finished.
3) All submitted articles should report original, previously unpublished research results, experimental or theoretical. Articles submitted to the conference should meet these criteria and must not be under consideration for publication elsewhere. We firmly believe that ethical conduct is the most essential virtual of any academic. Hence any act of plagiarism is a totally unacceptable academic misconduct and cannot be tolerated.
7. Attending
1) Author's Participation: One author of an accepted paper is for free.
2) Poster: application for poster display, A1 size, color printing.
3) Audience Attendance: Only attend conference or apply to participate in speeches and presentations.
8. Registration fee
For the publication on conference proceedings:
| | |
| --- | --- |
| Items | Registration fee (By US Dollar) |
| Regular Registration(4-6 pages) | 450 USD/per paper |
| Additional Paper(4-6 pages) | 430 USD/ per paper |
| Extra Pages(Begin at Page 7) | 50 USD/ per paper |
| Attendees without Papers | 180 USD/ per paper |
| Group Attendees | 150 USD/ per paper |
9. Schedule
Mar. 6 (Fri.)

13:00-17:00

Registration

Mar. 7 (Sat.)

09:00-12:00

Speeches of Keynote Speakers

12:00-14:00

Lunch

14:00-17:30

Oral Presentations

18:00-19:30

Banquet

Mar. 8 (Sun.)

09:00-18:00

Academic Investigation
10. Contact
Secretariat of the Conference: Minson.Lee
Mailbox: ICCAPC@163.com
Telephone: +86-13922150148
WeChat: 13922150148
AEIC Website: keoaeic.org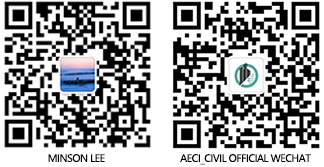 Wechat Public Number

Telephone: 020-28101036

Email: contact@keoaeic.org

Time: 09:00-20:00

Address: 57 Zhongshan 1st Road, Yuexiu District, Guangzhou
AEIC Academic Exchange Information Centre All rights reserved
Copyright©2009-2018 All rights reserved