2020 8th International Forum on Industrial Design (IFID2020)
CONFERENCE INFORMATION:
Website:http://www.ifid2020.org/
Conference Date:May 22-24, 2020
Venue:Luoyang, China
Submission Deadline: March 1, 2020
Indexing:EI/Scopus/SCI
The International Forum on Industrial Design has been successfully held eight sessions.Now the 2020 8th International Forum on Industrial Design will be held in Luoyang,China during May 22-24, 2020. IFID2020 is hosted by Luoyang Government, organized by Luoyang Science and Technology Bureau, Luoyang Productivity Promoting Center, Luoyang Creative Industry Design Center and Guangdong Academy of International Academic Exchange, co-organized by Northwestern Polytechnical University, Lanzhou University of Technology, Henan University of Science and Technology,GOTH DESIGN Co.LTD, Low Carbon Design Society of Hong Kong, Xihua University, North Minzu University, Zhengzhou University of Aeronautics, Zhengzhou University of Light Industry, Nanchang University, Xi'an University of Science and Technology, Xi'an Jiaotong University, Hebei Agricultural University, Tropical Agricultural Machinery Research Institute of Chinese Academy of Tropical Agricultural Sciences,School of Design and Art of Shenyang Jianzhu University, School of Design Art of Dalian University of Science and Technology, College of Mechanical Engineering of Jilin Engineering Normal University, Bengbu University and School of Information Science and Engineering of Dalian Polytechnic University. The idea of the conference is for the scientists, scholars, engineers and students from the Universities all around the world and the industry to present ongoing research activities, and hence to foster research relations between the Universities and the industry.
The conference will be held every year to make it an ideal platform for people to share views and experiences in Industrial Design and related areas. It will bring you an unexpected harvest. We welcome you to be a member of IFID 2020.
IFID2018:EI indexing records
IFID2019: EI indexing records
1. Organizer
Luoyang Government
2.Conference Chair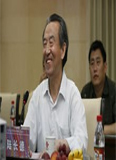 Prof. Changde Lu
Northwestern Polytechnical University,China
3.CALL FOR PAPER
The topics of interest for submission include, but are not limited to:
*Research on industrial design history
*Discussion on the theory of design innovation
*Discussion on Design Education in the New Era
*Design strategy, planning and management research
*Research on innovative design methods
*Intelligent design research
*Basic research in design aesthetics
*User Experience Testing and Evaluation Research
*Personalized, stylized, and characteristic re-creation of industrial design
*Digital design
*Practical research on design visualization technology
*Research on Cloud Platform Service for Design Industry Chain
*Research on Cultural and Creative Product Design from the Perspective of Internationalization
*Human-machine system research
*Ergonomics application research
*Ergonomic innovation experimental method
*Experimental Research on Human-Computer Interaction of Intelligent Products
***Other related topics
4.Publication
*All papers, both invited and contributed, will be reviewed by two or three experts from the committees. After a careful reviewing process, all accepted papers of IFID 2020 will be published by IOP Conference Series: Materials Science and Engineering(MSE)(ISSN:1757-8981) and indexed by EI compendex.
*High quality papers will be recommended for publication in SCI journal.(1)Computer-Aided Design(ISSN: 0010-4485, IF=3.049)
(2)Journal of Mechanical Design(ISSN: 1050-0472, IF=2.828)
(3)Journal of Engineering Design (ISSN: 1466-1837, IF=1.394)All submissions must not be less than 10 pages in length, and papers should be submitted to service@keoaeic.org and noted "SCI-IFID2020".
5.Submission Methods
1.The submitted papers must not be under consideration elsewhere.
2.Please send the full paper(word+pdf) to SUBMISSION SYSTEM
3.Please submit the full paper, if presentation and publication are both needed.
4.Please submit the abstract only, if you just want to make presentations.
5.Should you have any questions, or you need any materials in English, please contact us at ifid@gdaiae.org
6.Registration
For the publication on IFID 2020 conference proceedings:
| | | |
| --- | --- | --- |
| Items | Registration fee (By RMB) | Registration fee (By US Dollar) |
| Regular Registration(4 pages) | 3000RMB/per paper | 450 USD/per paper |
| Additional Paper(4 pages) | 2800RMB/per paper | 430 USD/ per paper |
| Extra Pages (Begin at Page 5) | 300RMB/per extra page | 50 USD/ per extra page |
| Attendees without Papers | 1500RMB/per person | 180 USD / per person |
| Attendees without Papers (Groups) | 1200RMB/per person(≥ 3 persons) | 150 USD / per person(≥ 3 persons) |
| Purchase Extra Journal | 500RMB/book | 75 USD/book |
7.Program
Schedule

May 22,2020

13:00-17:00

Registration

May 23,2020

09:00-12:00

Speeches of Keynote Speakers

12:00-14:00

Lunch

14:00-17:30

Oral Presentations

18:00-19:30

Banquet

May 24,2020

09:00-18:00

Academic Investigation
CONTACT US
Conference Secretary: Demi Chuang
E-mail: IFID@gdaiae.org
Tel: +86-15989114690
(Wechat)QQ: 207899420
Wechat Public Number

Telephone: 020-28101036

Email: contact@keoaeic.org

Time: 09:00-20:00

Address: 57 Zhongshan 1st Road, Yuexiu District, Guangzhou
AEIC Academic Exchange Information Centre All rights reserved
Copyright©2009-2018 All rights reserved