2020 International Conference on E-Commerce and Internet Technology(ECIT2020)
Website URL: http://www.icecit.org/
Start Date / End Date: April 24-26, 2020
Location: Friends He Hotel (Tianmen Mountain Store)
Submission Deadline: April. 20, 2020
【Latest News!!】The deadline of calling for papers will be ended on April.20,2020!!!
1.About the conference: 
2020 International Conference on E-Commerce and Internet Technology(ECIT2020) will be held in Zhangjiajie, China during April. 24-26, 2020. ECIT is to bring together innovative academics and industrial experts in the field of E-Commerce and Internet Technology to a common forum. The primary goal of the conference is to promote research and developmental activities in E-Commerce and Internet Technology. Another goal is to promote scientific information interchange between researchers, developers, engineers, students, and practitioners working all around the world. The conference will be held every year to make it an ideal platform for people to share views and experiences in E-Commerce and Internet Technology and related areas. We warmly invite you to participate in ECIT2020 and look forward to seeing you in Zhangjiajie!
2.Keynote speakers
Research Area:
Big data, Wearable Sensors, Design method & automation
Title: Video analytics using AI for e-commerce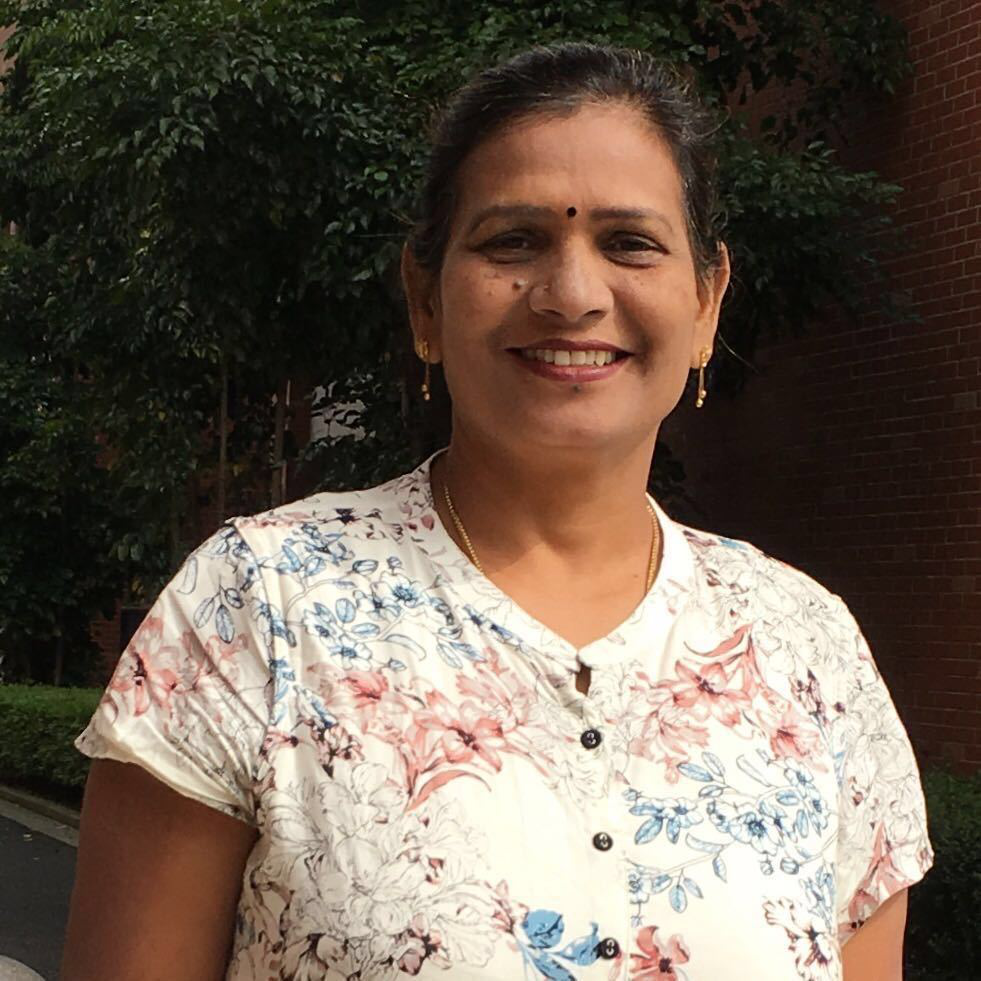 Prof. Arumugam Dhanalakshmi
Wenzhou University, China
Research Area:
Business ethics, customer relationship management, e-commerce and internet technology, Impact of E-commerce and IT on the Belt and Road Initiative
Title: Technological advancements in E-Commerce and Customer Relationship Management
3.Publication
1.All accepted papers of ECIT2020 be published in the Conference Publishing Services, which will be submitted to IEEE Xplore, EI, Scopus, Inspec, DOAJ, and CPCI (Web of Science) for indexing.
Template Download: IEEE-Template
2.Call for Excellent Papers to SCI/SSCI Journal
(Submission with notes of conference acronyms:ECIT2020 will enjoy priority in review and acceptance.)
Excellent papers will be recommended directly to the following or other suitable SCI journals :
Journal 1:Journal of Cloud Computing: Advances Systems and Applications(ISSN: 2192-113X,IF=2.14)
Journal 2:Electronic Commerce Research(ISSN: 1572-9362, IF=1.94)
Note:
1)All submissions of SCI papers must be in WORD (.doc) format and there are no specific typesetting requirements. After review, a template will be given for typesetting.
2)All submissions should be no less than 10 pages, and please leave a comment noting "SCI-ECIT 2020" when submitting your paper for SCI journals.
Submit Now: click !!!
For more information about SCI papers and journals, please feel free to contact Editor Li(WeChat/Mobile phone): 18127812811 or
Editor Lin(WeChat/Mobile phone): 13922157504.
4.Important Dates
Submission Deadline: April 20, 2020
Notification Date:1 weeks after the submission
Conference Date: April 24-26, 2020
5.Submission Guides
A. Full Paper (for Presentation and Publication)
Accepted full paper will be invited to give the oral presentation at the conference and be publsihed in the conference proceedings.
B. Abstract (Presentation only)
Accepted abstract will be invited to give the oral presentation at the conference, the presentation will not be published.
C. English Template (IEEE-Template)
*All submissions must not be less than 4 pages in length. (Authors will be charged extra 50 USD/page if the manuscript length is more than 4 pages)
D.Submission Methods
Please send the full paper & abstract to Submission System.
Note:
1) Papers submitted to the conference should be in English.
2)Both Abstract and Full Paper are welcomed. The author can make an oral presentation after the Abstract is accepted and the payment is finished.
3) All submitted articles should report original, previously unpublished research results, experimental or theoretical. Articles submitted to the conference should meet these criteria and must not be under consideration for publication elsewhere. We firmly believe that ethical conduct is the most essential virtual of any academic. Hence any act of plagiarism is a totally unacceptable academic misconduct and cannot be tolerated.
5.Call For Papers
Business-to-business e-commerce
Business-to-consumer e-commerce
E-commerce oriented P2P computing
Electronic collaboration and electronic services
E-Government, Policy and Law
Electronic markets, electronic hubs and portals
Electronic payment system
E-commerce popularization technology
Telecommunication technology
Network Security Technology
Customer relationship management
Innovative business model
Internet Financial
New retail and artificial intelligence
Enterprise Application Integration
Supply, demand and value chain
Integrated systems and solutions
Other E-commerce topics combined with Internet technology topics
6.Registration
| | |
| --- | --- |
| Items | Registration fee (By US Dollar) |
| Regular Registration (4 pages) | 450 USD/per paper |
| Additional Paper (4 pages) | 430 USD/ per paper |
| Extra Pages (Begin at Page 5) | 50 USD/ per extra page |
| Attendees without Papers | 180 USD / per person |
| Attendees without Papers (Groups) | 150 USD / per person(≥ 3 persons) |
| Purchase Extra Journal | 75 USD/book |
*We will send you Acceptance Notification and Registration Instruction as soon as your paper was accepted. And then you could register according to the Registration Instruction.
7.Schedule
Schedule

April 24

13:00-17:00

Registration

April 25

09:00-12:00

Speeches of Keynote Speakers

12:00-14:00

Lunch

14:00-17:30

Oral Presentations

18:00-19:30

Banquet

April 26

09:00-18:00

Academic Investigation
8.Contact Us
Conference Secretary: Ms. Wang
E-mail: ECIT2020@163.com
Tel: +86-13922159054
WeChat: 13922159054
Whatsapp: 13640976813
AEIC Website: www.keoaeic.org
Wechat Public Number

Telephone: 020-28101036

Email: contact@keoaeic.org

Time: 09:00-20:00

Address: 57 Zhongshan 1st Road, Yuexiu District, Guangzhou
AEIC Academic Exchange Information Centre All rights reserved
Copyright©2009-2018 All rights reserved