International Conference on AI and Big Data Application (AIBDA)
Website URL: www.iaecst.org/AIBDA2019
Start Date / End Date: December 20-22, 2019
Location: Sunac Culture & Tourism City, Guangzhou, China
Early bird registration: before November 15th, 2019 (500 yuan discount for participants and 600 yuan discount for contributors will be rewarded with a kindle e-reader)
Early bird registration deadline: November 15, 2019
Attendees registering before 31st November, 2019 will be given a kindle E-Reader as a gift sponsored by AIScholar.
Submission deadline:
December 10, 2019
Registration deadline: December 15, 2019
Notification: About 2 weeks after the submission
Retrieval: SCI, EI, Scopus, CNKI
1. About the conference:
The International Conference on AI and Big Data Application jointly organized by AEIC Academic Exchange Center and Asia-Pacific Institute of Innovation and Economics will be held in Guangzhou, China on December 20-22, 2019.
As a leading role in the global megatrend of scientific innovation, China has been creating a more and more open environment for scientific innovation, increasing the depth and breadth of academic cooperation, and building a community of innovation that benefits all. These endeavors have made new contribution to globalization and creating a community of shared future.
To adapt to this changing world and China's fast development in this new era, the 2019 International Academic Exchange Conference on Science and Technology Innovation is to be held in December 2019. Organized jointly by over ten universities and academic societies, this conference takes "bringing together global wisdom in scientific innovation to promote high-quality development" as the theme and focuses on cutting-edge research fields including information technology, artificial intelligence, biomedicine, big data, new energy and new materials. This conference aims to boost development of the Greater Bay Area, expand channels of international academic exchange in science and technology, build a sharing platform of academic resources, promote scientific innovation on the global scale, improve academic cooperation between China and the outside world, enhance development of NEM (new energy and materials ) and IAB (IT, AI, biomedicine) industries. It also aims to encourage exchange of information on research frontiers in different fields, connect the most advanced academic resources in China and abroad, turn research results into industrial solutions, bring together talents, technologies and capital to boost development.
2. Organizers
3. Chairman













Prof. Li Zhijian

Chairman of Asia-Pacific Institute of Innovative Economics

General Manager of Guangzhou Business Road Consulting Co., Ltd.

Member of the Third Council of Guangdong Administrative Society

The vice president of Guangdong Youth Social Workers Association

The vice president of Guangzhou Overseas Returned Scholars Association

The vice president of Guangzhou International Student Chamber of Commerce
4. Publication
(1) Submit to Conference Proceedings (EI)
Manuscripts reviewed by experts from the conference organizing committee will be accepted and published on Journal of Physics: Conference Series(ISSN: 1742-6588). The published papers will then be submitted for EI, SCOPUS, CNKI abstracting/indexing. Authors are assured of quick and accurate indexing.
Manuscripts can be submitted online through AIScholar. Please register before submission.
(2) We also call for papers for SCI journals.
The conference also calls for papers for SCI journals. SCI submissions are only available by email, and authors need to specify "SCI-ITCA" on the email subject line when submitting manuscripts.
Journals calling for papers:
PAA: Pattern Analysis and Applications,(ISSN:1433-755X)IF=1.41
Submission email: journal@iaecst.org
Contact:
Mr. Lin: 18127812811 (Tel. & WeChat)
Miss Huang: 13922157854 (Tel. & WeChat)
5. Call for papers
(1) Information Recognition
(2) Artificial Intelligence
(3) Big Data Management
(4) Big Data Application
(5) Cloud Computing Theory
(6) Cloud Computing Application
More subject (Click)
6. Registration:
Registration

2019.11.15 (Early bird)

2019.12.10

2019.12.15

Registration of participants

1800RMB

2000RMB

2300RMB

EI Submission registration

3200RMB

3400RMB

3800RMB

Extra Pages (Begin at Page 5)

300RMB/Page

Registration(SCI)

Please contact SCI Editor for details
Early bird registration deadline: November15, 2019
The registration fee covers charges for attending the conference, tea breaks and lunch during the conference.
Attendees registering before 31st November, 2019 will be given a kindle E-Reader as a gift sponsored by AIScholar.
7. Schedule:
Schedule

December 20

10:00-18:00

Check in time

December 21

09:30-12:00

Opening Ceremony & Summit Forum

13:30-18:00

Keynote Reports & Oral Reports

December 22

09:00-18:00

Field Trip1: Innovation parks and industry parks

Field Trip2: Large enterprises, innovation-oriented companies and famous enterprises
8. Contact Us:
Conference Secretary: Max Xu
E-mail:aibda@iaecst.org
Telephone:+86-18702044440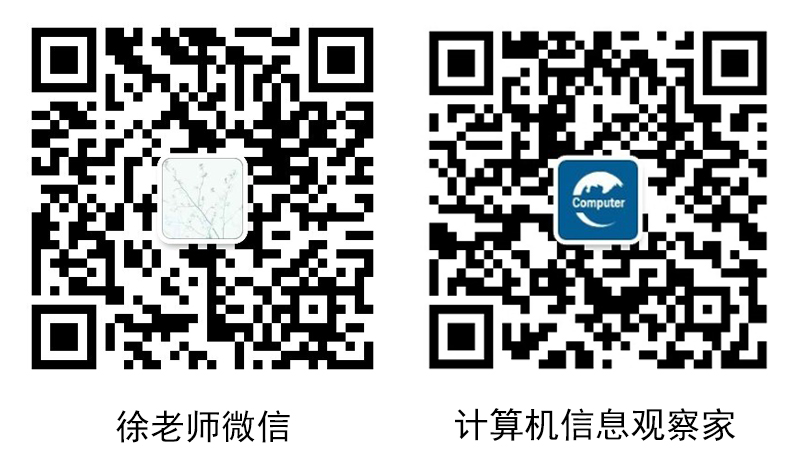 Wechat Public Number

Telephone: 020-28101036

Email: contact@keoaeic.org

Time: 09:00-20:00

Address: 57 Zhongshan 1st Road, Yuexiu District, Guangzhou
AEIC Academic Exchange Information Centre All rights reserved
Copyright©2009-2018 All rights reserved