2019 International Conference on Civil, Architecture and Urban Engineering (ICCAUE 2019)
Website URL: http://www.iccaue.org/
Location: Chongqing, China
Conference Date: October 18-20, 2019
1. About the conference:
2019 International Conference on Civil, Architecture and Urban Engineering (ICCAUE 2019) will be held in Chongqing on Oct. 18-20, 2019. ICCAUE 2019 will be hosted by Tianjin Port Engineering Institute Co., Ltd. of CCCC First Harbor Engineering Co., Ltd., presented by AEIC Academic Exchange Centre.
Civil engineering is a basic, pioneering and strategic industry in the national economy. The conference mainly focuses on the research fields of civil engineering, architecture engineering and urban engineering. It aims at providing experts, scholars, scientific and technological personnel and engineering research a platform, which can share scientific research achievements and frontier technologies, understand academic development trends, broaden research ideas, strengthen academic research and discussion, and promote industrial cooperation of academic achievements. Looking forward to gathering in Chongqing. Through the spark of collision thought, we will join hands in guiding the future of civil, architecture and urban engineering. Scholars from all over the world are welcome to contribute and participate.
2. Important Dates
Submission Deadline: October 13, 2019
Notification: About 1-2 weeks after the submission
3. Publication
1) Submit to EI Conference
All accepted full papers will be published in IOP Conference Series: Materials Science and Engineering (MSE) (ISSN: 1757-8981) and will be submitted to EI Compendex and CPCI for indexing.
2) Submit to SCI Journal
* We also call for papers for SCI journals. All submissions must not be less than 10 pages in length, and papers should be submitted to service@keoaeic.org, and noted "SCI Journal-ICCAUE" or "EI Journal-ICCAUE".
Journal 1 (IF≈1.2): Topics related to theoretical and practical research in structural mechanics, seismic engineering, bridge and tunnel engineering, hydraulic engineering, road and transportation engineering.
Journal 2 (IF 1.4): Topics related to energy-efficient buildings, built environment, indoor environment, etc.
Journal 3 (IF 1.3): Topics related to research and application of desalination technology, integrated water resources management, water reuse, wastewater, etc.
Journal 4 (IF 2.2): Topics related to civil engineering and management.
4. Call For Papers:
1. Civil Engineering
2. Architecture
3. Urban Engineering
More subject, visit: http://www.iccaue.org/Topics
5. Submission Guides:
You can submit your paper (word and pdf version) and Paper Submission Form to ICCAUE@163.com
* All submissions must not be less than 4 pages in length. Authors will be charged extra 50 USD/page if the manuscript length is more than 6 pages.
6. Registration:
| | |
| --- | --- |
| Items | Registration fee (By US Dollar) |
| Regular Registration(4-6 pages) | 450 USD/per paper |
| Additional Paper(4-6 pages) | 430 USD/ per paper |
| Extra Pages (Begin at Page 7) | 50 USD/ per extra page |
| Co-author/Listener | 180 USD / per person |
| Co-author/Listener (Groups) | 150 USD / per person (≥ 3 persons) |
| Purchase Extra Journal | 75 USD/book |
7. Schedule:
Schedule

Oct. 18

13:00-17:00

Registration

Oct. 19

09:00-12:00

Speeches of Keynote Speakers

12:00-14:00

Lunch

14:00-17:30

Oral Presentations

18:00-19:30

Banquet

Oct. 20

09:00-18:00

Academic Investigation
8. Contact Us:
Conference Secretary: Sophia Wei
Email: ICCAUE@163.com
Tel: +86-13902297125
+86-020-29831764
QQ: 3488185507
WeChat: 13902297125
AEIC Website: www.keoaeic.org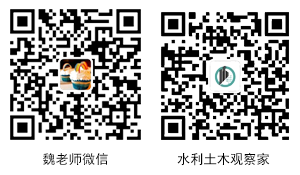 Wechat Public Number

Telephone: 020-28101036

Email: contact@keoaeic.org

Time: 09:00-20:00

Address: 57 Zhongshan 1st Road, Yuexiu District, Guangzhou
AEIC Academic Exchange Information Centre All rights reserved
Copyright©2009-2018 All rights reserved