The International Conference on Optoelectronic Materials and Devices (ICOMD2020)
Website URL : http://icomd2020.iaecst.org/
Start Date / End Date: December.18-20, 2020
Location: Guangzhou, China.
Submission Deadline: Visit the website for more details
1. About the conference:

The International Conference on Optoelectronic Materials and Devices (ICOMD2020) will take place in Guangzhou, China during December 18-20, 2020. A key aspect of this conference is the strong mixture of academia and industry. This allows for the free exchange of ideas and challenges faced by these two key stakeholders and encourage future collaboration between members of these groups. ICOMD2020 is to bring together innovative academics and industrial experts in the field of Optoelectronic Materials and Devices to a common forum. The primary goal of the conference is to promote research and developmental activities in Optoelectronic Materials and Devices and another goal is to promote scientific information interchange between researchers, developers, engineers, students, and practitioners working all around the world. The conference will be held every year to make it an ideal platform for people to share views and experiences in Optoelectronic Materials and Devices and related areas.
2. Publication
All submissions will be peer reviewed, and the accepted papers will be published in the Conference proceedings and will be submitted to EI、SCOPUS for indexing.
3. Submission Guides
A. Full Paper (for Presentation and Publication)
Accepted full paper will be invited to give the oral presentation at the conference and be published in the conference proceedings.
B. Abstract (Presentation only)
Accepted abstract will be invited to give the oral presentation at the conference, the presentation will not be published.
C. English Template(Download)
*All submissions must not be less than 4 pages in length.
(authors will be charged extra 40 USD/page if the manuscript length is more than 6 pages)
D. Submission Methods
1.Please send the full paper & abstract to AIS SUBMISSION SYSTEM.
4. Call for papers
Ⅰ.Optoelectronic Materials/光电材料:

Ø Design and preparation of novel optoelectronic materials

Ø Organic solar cell materials

Ø Organic electroluminescent diodes and luminescent chemical cell

Ø Application of new optoelectronic materials

Ø New optoelectronic functional materials and devices

Ø Preparation and characterization of photoelectric thin film materials

Ø Photoelectric conversion material technology and application

Ø Photoelectric information functional material

Ø Nanophotonics and materials

Ø Chemistry and physics of optoelectronic materials

Ø Organic biochemistry sensor

Ø 新型光电材料设计与制备

Ø 有机太阳能电池材料

Ø 有机电致发光二极管和发光化学电池

Ø 新型光电材料应用

Ø 新型光电功能材料与器件

Ø 光电薄膜材料制备与表征

Ø 光电转换材料技术与应用

Ø 光电信息功能材料

Ø 纳米光子学和材料

Ø 光电材料化学与物理

Ø 有机生物化学传感器

Ⅱ.device/器件:

Ø Circuits, devices and systems

Ø Smart grid and circuit

Ø Signal and multimedia processing

Ø Computers, software and applications

Ø Ocean engineering and marine technology

Ø Biomedical electronics and bioinformatics

Ø Communication engineering

Ø Electronics and electrical engineering

Ø Computer science applications

Ø Nano electro mechanical System

Ø Photonics and optoelectronics

Ø Networking, communication and multimedia

Ø Information engineering

Ø Wireless/Mobile communication and computing

Ø 电路、设备和系统

Ø 智能电网与电路

Ø 信号与多媒体处理

Ø 计算机、软件和应用程序

Ø 海洋工程和海洋技术

Ø 生物医学电子学和生物信息学

Ø 通信工程

Ø 电子与电气工程

Ø 纳米机电系统

Ø 光学和光电

Ø 网络、通信和多媒体

Ø 信息工程
5. Registration
| | |
| --- | --- |
| Items | Registration fee (By US Dollar) |
| Regular Registration (4 pages) | 450 USD / 3000 RMB per paper |
| Extra Pages (Begin at Page 5) | 50 USD / 300 RMB per extra page |
| Attendees without Papers | 180 USD / 1200 RMB per person |
| Attendees without Papers (Groups) | 150 USD / 1000 RMB per person (≥3 persons) |
| Purchase Extra Journal | 75 USD / 500 RMB per book |
6. Schedule
Schedule

Sept.18

13:00-17:00

Registration (Hotel)

Sept.19

09:00-12:00

Keynote Speech

12:00-14:00

Lunch Time

14:00-17:30

Oral Session

18:00-19:30

Banquet

Sept.20

09:00-12:00

Academic Investigation
7. Contact Us
Conference Secretary: Dr. lv
Tel: +86-13798148224 (cellphone)
WeChat: 13798148224
QQ: 3326203643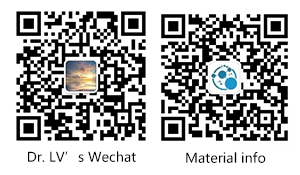 Wechat Public Number

Telephone: 020-28101036

Email: contact@keoaeic.org

Time: 09:00-20:00

Address: 57 Zhongshan 1st Road, Yuexiu District, Guangzhou
AEIC Academic Exchange Information Centre All rights reserved
Copyright©2009-2018 All rights reserved