2020 3rd International Symposium on Power Electronics and Control Engineering (ISPECE2020)
CONFERENCE INFORMATION:
Website:http://www.ispece.org/
Submission Deadline: Before October 24, 2020
Registration Deadline: December 4, 2020
Conference Date: December 4-6, 2020
Notification: 1 week after the submission Indexing:EI Compendex, Scopus, Inspec
ABOUT ISPECE 2020:
The 2020 3rd International Symposium on Power Electronics and Control Engineering (ISPECE 2020) will be held November 27-29, 2020 in Chongqing, China. ISPECE 2020 is to bring together innovative academics and industrial experts in the field of Power Electronics and Control Engineering to a common forum. The primary goal of the conference is to promote research and developmental activities in Power Electronics and Control Engineering and another goal is to promote scientific information interchange between researchers, developers, engineers, students, and practitioners working all around the world. The conference will be held every year to make it an ideal platform for people to share views and experiences in Power Electronics and Control Engineering and related areas.
We warmly invite you to participate in ISPECE 2020 and look forward to seeing you in Chongqing!
CONFERENCE CHAIR
Prof.Yen Kheng Tan
Chair professor, Beijing Jiaotong University / CEO of Printed Power Pte. Ltd., Singapore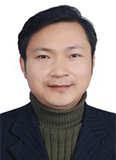 Prof. Yuanchang Zhong
Chongqing University, China
Prof. YinQuan Yu
Distinguished Professor, East China Jiaotong Universit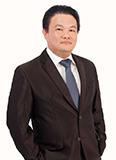 Prof. Goh Hui Hwang
Department of Electrical Engineering, Guangxi University
CALL FOR PAPER:
2020 3rd International Symposium on Power Electronics and Control Engineering (ISPECE 2020) accepts original and unpublished papers. The papers may include but are not limited to:
| | | |
| --- | --- | --- |
| 1.Power Electronics | 2. Control Engineering | 3. Mechanical Engineering |
| ·Thermal Management of Power Electronics Equipment | ·Electric Automation | ·Mechanical Dynamics and Vibration |
| ·Motor Drives and Inverters | ·Artificial Intelligence | ·Mechanical Strength |
| ·Converter Packaging | ·Mechatronics and Robotics | · Mechanical Friction, Wear and Lubrication |
| ·System Integration | ·Intelligent Control and Intelligent System | ·Mechanical Design |
| ·Modeling and Simulation | ·Intelligent Management and Decision-making | ·Robot Technology and Applications |
| ·Control of Converters and Systems | ·Distributed Control Systems | ·Vehicle Engineering |
| ·Renewable Energy Systems | ·Fuzzy Control and Fuzzy System | 4. Other related topic |
Publication:
1.Contribute to Conference Proceedings (EI-CA)
All full paper submissions to the ISPECE 2020 could be written in English, and will be sent to at least two reviewers and evaluated based on originality, technical or research content or depth, correctness, relevance to conference, contributions, and readability.
All accepted papers will be published in Journal of Physics: Conference Series (ISSN: 1742-6588), and it will be submitted to EI Compendex, Scopus, Inspec for indexing.
2.Contribute to SCI Journal (SCI-JA)
Submission with notes of "ISPECE" will enjoy priority in review and acceptance.
Excellent papers will be recommended directly to the following or other suitable SCI journals
Journal 1 (IF≈1.4): Engineering tribology under bearing, lubrication, and lubrication conditions.
Journal 2 (IF≈1.6): Topics related to intelligent systems and robotics; route planning algorithms, trajectory tracking, robot control strategies, etc.
Journal 3 (IF≈2.1): Topics related to control theory; control applications; robotics and automation; and Intelligence and Information Systems.
Journal 4 (IF≈2.4): Topics related to new materials and technologies in the field of electronics, especially the field of electrochemistry.
P.S.
Submission should be in WORD(.doc)format only, and specified templates will be given after evaluation.
* Please upload the paper(word+pdf) to SCI Submission system
Submission Methods:
1.The submitted papers must not be under consideration elsewhere.
2.Please send the full paper(word+pdf) to AIS Online Submission system
3.Please submit the full paper, if presentation and publication are both needed.
4.Please submit the abstract only, if you just want to make presentations.
5.Should you have any questions, or you need any materials in English, please contact us at ispece@126.com
Registration:
For the publication on ISPECE 2020 conference proceedings:
| | | |
| --- | --- | --- |
| Items | Registration fee (By RMB) | Registration fee (By US Dollar) |
| Regular Registration (4-6 pages) | 3000RMB/per paper | 450 USD/per paper |
| Additional Paper (4-6 pages) | 2800RMB/per paper | 430 USD/ per paper |
| Extra Pages (Begin at Page 7) | 300RMB/per extra page | 50 USD/ per extra page |
| Attendees without Papers | 1200RMB/per person | 180 USD / per person |
| Attendees without Papers (Groups) | 1000RMB/per person(≥ 3 persons) | 150 USD / per person(≥ 3 persons) |
| Purchase Extra Journal | 500RMB/book | 75 USD/book |
Listener Registration
Join as Presenter: If you are interested in giving presentation on conference, without publishing your paper in the proceeding, you can choose to attend ISPECE 2020 as a Presenter. As presenter, you need to submit the abstract and title of your presentation before register.
Join as Listener: ISPECE 2020 is an unmissable conference. It is a good chance and an effective platform to meet many renowned experts and researches in the field of Conference on Computer Technology, Mechanical and Electrical Engineering. You are welcome to attend this great event. You need to complete the registration as Listener before the registration deadline.
For further information, please contact us at: ispece@126.com
Program:
Schedule

November 27 (Fri)




13:00-17:00

Registration

November 28 (Sat)




09:00-12:00

Speeches of Keynote Speakers

12:00-14:00

Lunch

14:00-17:30

Oral Presentations

18:00-19:30

Banquet

November 29 (Sun)

09:00-18:00

Academic Investigation
CONTACT US
Conference Secretary: Sandy Guo
E-mail: ispece@126.com
Tel: +86-13902265879 (cellphone)
WeChat: 13902265879
QQ: 2297104879
Website: http://www.ispece.org/
Wechat Public Number

Telephone: 020-28101036

Email: contact@keoaeic.org

Time: 09:00-20:00

Address: 57 Zhongshan 1st Road, Yuexiu District, Guangzhou
AEIC Academic Exchange Information Centre All rights reserved
Copyright©2009-2018 All rights reserved