ISCTT 2020-The International Seminar on Transportation (ISCTT-IST 2020)
CONFERENCE INFORMATION:
Website: www.ist.isctt.org
Conference Date:November .13-15, 2020
Venue:Shenyang,, China
Submission Deadline: October 12, 2020
Indexing:EI Compendex/Scopus/SCI
ISCTT 2020-The International Seminar on Transportation (ISCTT-IST 2020) will be held in Shenyang , China on November 13 to 15, 2020. ISCTT conference has been successfully held for four times. In order to give more scholars the opportunity to participate in the conference and share their experiences, it is decided to hold an academic sub-forum ISCTT-IST as a branch of ISCTT. This sub-forum is expanded with one of the main themes of ISCTT conference, "transportation". To provide an international platform for experts, professors, scholars and engineers from universities, scientific research institutes, enterprises and institutions at home and abroad to share professional experience, expand professional networks, exchange new ideas face to face and display research results, and discuss key challenges and research directions in this field, with a view to promoting the development and application of theories and technologies in this field in universities and enterprises, establishing business or research links for participants and finding global partners in future careers.
1. CALL FOR PAPER
The topics of interest for submission include, but are not limited to:
1. Marine transportation
2. Transportation management, economics and policy
3. Transportation security, environmental 、protection, and sustainable development
4. Intelligent algorithms
5. Intelligent Transportation Technology
Other Related topics
2. Publication
*All accepted full papers will be published in IEEE CS CPS (Conference Publishing Services) and will be submitted to EI Compendex, Scopus and IEEE Xplore for indexing.
*High quality papers will be recommended for publication in SCI journal.
1) Journal of Materials Science: Materials in Electronics (ISSN: 0957-4522, IF=2.195)
2) EURASIP Journal on Image and Video Processing (ISSN: 1687-5281, IF=1.534)
3) Sustainable Cities and Society (ISSN: 2210-6707, IF=4.624)
4) Pattern Analysis and Applications (ISSN: 1433-7541, IF=1.41)
more contact: Fannie 13922150104(Wechat)
ISCTT-IST 2020, as one of organizing conferences of AEIC, has been issused on Sciencenet and CNKI.
For more information and detail please visit AEIC homepage.
3. Submission Methods
1. The submitted papers must not be under consideration elsewhere.
2. Please send the full paper(word+pdf) to SUBMISSION SYSTEM
3. Please submit the full paper, if presentation and publication are both needed
4. Please submit the abstract only, if you just want to make presentations.
5. Should you have any questions, or you need any materials in English, please contact us at icisctt@163.com
4. Registration
For the publication on ISCTT-IST 2020 conference proceedings:
| | | |
| --- | --- | --- |
| Items | Registration fee (By RMB) | Registration fee (By US Dollar) |
| Regular Registration for Paper | 3000RMB/per paper (4 pages) | 450 USD/per paper (4 pages) |
| Additional Paper | 2800RMB/per paper (4 pages) | 430 USD/ per paper (4 pages) |
| Extra Pages (Begin at Page 5) | 300RMB/per extra page | 50 USD/ per extra page |
| Attendees without Submission | 1200RMB/per person | 180 USD / per person |
| Attendees without Submission (Groups) | 1000RMB/per person(≥ 3 person) | 150 USD / per person(≥ 3 person) |
5. Program
ISCTT 2020-The International Seminar on Transportation (ISCTT-IST 2020)

Date

Time

Activities

November 13

13:00-17:00

Registration

November 14

08:30-12:00

Speeches of Keynote Speakers

14:00-17:30

Speeches of Keynote Speakers

November 15

09:00-18:00

Social Program
CONTACT US
Conference Secretary: Fannie Fan
E-mail: icisctt@163.com
Tel: +86-13922150104 (Wechat)
QQ: 1851783996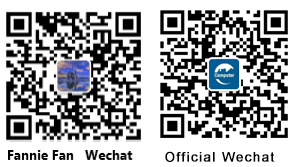 Wechat Public Number

Telephone: 020-28101036

Email: contact@keoaeic.org

Time: 09:00-20:00

Address: 57 Zhongshan 1st Road, Yuexiu District, Guangzhou
AEIC Academic Exchange Information Centre All rights reserved
Copyright©2009-2018 All rights reserved