Conference Title: 2020 2nd International Conference on Polymer Synthesis and Application
Website URL : icpsa2020.icgcmn.org
Start Date / End Date: Nov.06-08, 2020
Location: Chongqing, China.
Submission Deadline: Visit the website for more details
1. About the conference
2020 2th International Conference on Polymer Synthesis and Application (ICPSA 2020) will be held on November 06-08, 2020 in Chongqing, China. ICPSA 2020 provides an enabling platform for innovative academics, engineers and industrial experts in the field of synthesis and application of polymer to exchange new ideas and present research results. This conference also promotes the establishing of business or research relations among global partners for future collaboration. We hope that this conference could make significant contribution to the update of knowledge about these latest scientific field. We sincerely invite you to participate in ICPSA 2020 and look forward to seeing you in Chongqing!
2. Publication
All submissions will be peer reviewed, and the accepted papers will be published in the Conference proceedings and will be submitted to EI、SCOPUS for indexing.
3. Call for papers
Topics of interest for submission include, but are not limited to:
1. Research trends of polymer science
2. Synthesis and reaction of polymer materials
3. Condensation and properties of polymer materials
4. Functional polymers
5. Modification, compounding and blending of polymer materials
6. Polymer material forming equipment and new technology application
7. New methods for analyzing and testing polymer materials
8. Emerging synthesis technologies and methods of polymer materials
9. Polymer reaction and synthesis of new polymers
10. Functional high-performance polymer processing technology
11. Polymer blends, composites and nanocomposites
12. High-performance fiber, composite material and membrane material
13. Preparation and testing of fine polymer materials
14. The effects of new raw material additives on the properties of polymer materials
15. Functional polymers and biomedical polymers;
16. Microstructure characterization analysis of functional materials.
17. Biomedical polymer materials
18. Photoelectric function and energy polymer materials
19. Natural/environmentally friendly polymer materials
20. Characterization of polymer materials and new instruments and equipment
4.Registration
| | |
| --- | --- |
| Items | Registration fee (By US Dollar) |
| Regular Registration (4 pages) | 450 USD / 3000 RMB per paper |
| Extra Pages (Begin at Page 5) | 50 USD / 300 RMB per extra page |
| Attendees without Papers | 180 USD / 1200 RMB per person |
| Attendees without Papers (Groups) | 150 USD / 1000 RMB per person (≥3 persons) |
| Purchase Extra Journal | 75 USD / 500 RMB per book |
5.Schedule

Schedule

Nov.06

13:00-17:00

Registration (Hotel)

Nov.07

09:00-12:00

Keynote Speech

12:00-14:00

Lunch Time

14:00-17:30

Oral Session

18:00-19:30

Banquet

Nov.08

09:00-12:00

Academic Investigation
6.Contact Us
Conference Secretary: Arista Li
E-mail: ICPSA2019@yeah.net
Tel/WeChat: +86-16620471089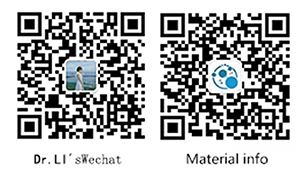 Wechat Public Number

Telephone: 020-28101036

Email: contact@keoaeic.org

Time: 09:00-20:00

Address: 57 Zhongshan 1st Road, Yuexiu District, Guangzhou
AEIC Academic Exchange Information Centre All rights reserved
Copyright©2009-2018 All rights reserved