The 2020 International Conference on Climate Change, Green Energy and Environmental Sustainability(CCGEES2020)
CONFERENCE INFORMATION:
Website:http://www.event-ccgees.org/
Conference Date:Nov. 27-28, 2020
Venue:Kaidun Hotel,Haikou,China
First Submission Due: Oct 26, 2020
Early Bird Registration Due: Oct 26, 2020
Notification: within 1 week after submission
Indexing: EI/Scopus/CNKI
The 2020 International Conference on Climate Change, Green Energy and Environmental Sustainability(CCGEES 2020)will be held during Nov. 27-28, 2020 in Haikou, China. CCGEES 2020 aims to bring together by a common concern for the science of, and social responses to, climate change, and to provide a platform for scientists, engineers and scholars to sharing their latest research results and experiences. On behalf of organizing committee, we looking forward to your participation!
General Chair
Prof. Songpei Wang
Chinese eco-economist
Researcher, Institute of Rural Development, Chinese Academy of Social Sciences
Honorary member of Chinese Academy of Social Sciences,China
Academic Committee Chair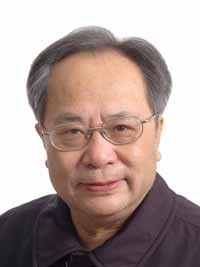 Prof. Zheng Wang
Institute of Science and Technology Strategic Consulting, Chinese Academy of Sciences, China
Organizing Committee Chair
Prof. Yan Zhang
Qiongtai Normal University, China
Keynote Speakers
Prof. Dr. Hui-Ming Wee
Chung Yuan Christian University, Chinese Taipei
Prof. Jin Su Jeong
Universidad de Extremadura, Spain
Dr. Lorenzo Ardito
Polytechnic University of Bari, Italy
Prof. CHEW TIN LEE
School of Chemical & Energy Engineering,Universiti Teknologi Malaysia
Prof. Haslenda Hashim
Sustainability Research Alliance, Universiti Teknologi Malaysia
Keep updating…
3.CALL FOR PAPER
Causes of Climate Change
Natural Causes
Climate change and climatology
Climate change and economics
Fossil fuels and energy
CO2 concentration
Greenhouse gases
Ocean-atmosphere conversion system
Human behaviors and industrial structure, etc.
Impacts of Climate Change
Global warming
Ocean and climate change
Ecosystem and biodiversity
Natural disaster
Glacier melting
extreme weather
Climate change and food security
Climate change and health
Climate change and water environment
Climate change solutions
Afforestation
Solid waste and municipal waste recycling
Reduce fossil fuel consumption
Carbon-rich agriculture
Wetland restoration
Alley planting
Green Building
Low carbon travel
Green consumption
Control population growth
Food and Agriculture
Low-carbon economy
Low-carbon science and technology
Green finance
Global warming modeling and simulation
Weather forecast and scenarios
Risk prevention and early warning of meteorological disasters
Green energy and technology
Solar energy
Biomass energy
Wind energy
Geothermal Energy
Hydropower
Ocean Energy
Nuclear energy
Hydrogen energy
Clean Energy Technology
Energy efficiency
Energy storage materials and technology
Green energy and environment
Sustainable agriculture and forestry
Preservation of biodiversity
Preservation of water, soil, ocean, wetlands etc.
Sustainable Management of Polar Regions
Pollution prevention and management
Ecological remediation
Sustainable production and consumption patterns
Sustainable economy
Environmental Policies and Strategies
Global cooperation
Other related topics
4.Publication
All papers, both invited and contributed, will be reviewed by two or three experts from the committees. After a careful reviewing process, all accepted papers of CCGEES2020 will be published by E3S Web of Conferences (ISSN:2267-1242) and will be submitted to EI、Scopus for indexing.
5. Participation Types:
Package A: Only Attendance
Package B: Abstract Submission+Oral Presentation
Package C: Abstract Submission+Poster Presentation
Package D: Full Paper Publicaiton+Oral/Poster Presentation+Attendance
Note: If you need paper publication and presentation both, please submit full paper.
If you need to make presentation without publication, please submit abstract only.
Submission Methods
For Chinese native speakers,
If you choose Package D, please submit the full paper (word+pdf) to SUBMISSION SYSTEM
If you choose Package A, B or C, please register via REGISTRATION SYSTEM .
For English speakers,
Please send your full paper or abstract directly to CCGEES2020@163.com.
6.Registration Fee
Item

Registration fee (By RMB)

Registration fee (By US Dollar)

Publication +Attendance

3000RMB/per paper

(4 pages)

450 USD/per paper (4 pages)

Additional Paper Publication

2800RMB/per paper

(4 pages)

430 USD/ per paper (4 pages)

Extra Pages (Begin at Page 5)

300RMB/per extra page

50 USD/ per extra page

Presentation+Attendance

1500RMB/per person

250USD/per person

Attendance Only

1200RMB/per person

180 USD / per person

Attendees without Submission (Groups)

1000RMB/per person(≥ 3 persons)

150 USD / per person(≥ 3 persons)
7.Program
Date

Time

Activities

11.27 (Friday)

09: 00-18: 00

Registration

11.28 (Saturday)

08: 50-09: 00

Open Ceremony

09: 00-12: 00

Keynote Speeches

12: 00-14: 00

Lunch

14: 00-18: 00

Oral Session
* The detailed conference program will be released about one month before the conference
CONTACT US
Conference Secretary: Vivian Wang
E-mail: CCGEES2020@163.com
Tel: +86-19139737380 (Wechat)
QQ: 2644824662
Wechat Public Number

Telephone: 020-28101036

Email: contact@keoaeic.org

Time: 09:00-20:00

Address: 57 Zhongshan 1st Road, Yuexiu District, Guangzhou
AEIC Academic Exchange Information Centre All rights reserved
Copyright©2009-2018 All rights reserved