2020 Conference on Artificial Intelligence and Healthcare(CAIH2020)
Website URL: www.caih2020.org
Start Date / End Date: Oct. 23-25, 2020
Location: Taiyuan, China
Submission Deadline: Oct. 20, 2020
Registration Deadline: Oct. 23, 2020
1. About the conference
Organizers: Taiyuan University, Taiyuan University of Technology, North University of China, Taiyuan University of Science and Technology, Shanxi University of Finance and Economics, Shanxi Intelligence Institute of Big Data Technology and Innovation, Shanxi Eye Hospital, Shanxi Medical University Hospital of Stomatology, Shanxi Coal Center Hospital, Chongqing University, Guangzhou Computer Society
Co-organizer: AEIC Academic Exchange Information Center
Artificial intelligence, big data and Internet technology are constantly changing our lives, and also have a profound impact on the development of biomedical research. At present, artificial intelligence technology has penetrated into many aspects of medical service, and medical health has become an important research and application field of artificial intelligence technology. The accumulation of large-scale data and computational power boost the research in biomedicine and health field, which has reached an unprecedented breadth and depth. The rapid development of the cross field of medicine and artificial intelligence not only promotes the development of medicine and health field, but also affects the future medical model, thus affecting everyone's health status.
In order to promote cross-border exchanges and cooperation between the experts of computer and scholars in medicine, biology, pharmacy and other fields, and create the most cutting-edge exchange platform, Taiyuan University, Taiyuan University of Technology, North University of China, Taiyuan University of Science and Technology, Shanxi University of Finance and Economics, Shanxi Intelligence Institute of Big Data Technology and Innovation, Shanxi Eye Hospital, Shanxi Medical University Hospital of Stomatology, Shanxi Coal Center Hospital, Chongqing University, Guangzhou Computer Society and other institutions, together with AEIC academic exchange center, jointly hosted the 2020 Conference on Artificial Intelligence and Healthcare (The First Session).
The conference will provide a professional platform for the exchange of new ideas and the display of research results for outstanding experts, scholars and industry talents who focus on the research field. This conference will also discuss the academic frontier and the trend of industry development, and promote the industrialization of academic achievements. We truly hope that the latest scientific knowledge and achievements could be shared in this conference, which would contribute to the field of AI medicine.
2. Conference Chair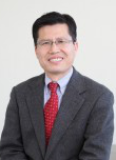 Prof. Mingding Li
Zhejiang University
3. Honorary Chairman of Organizing Committee

4. Keynote Speakers
5. Publication
1)Submit to Conference Proceedings (EI)
All accepted papers of CAIH 2020 will be published in the ACM International Conference Proceedings Series(ISBN: 978-1-4503-8864-1), which will be submitted to EI Compendex, Scopus, Inspec , CPCI ,CNKI for indexing.
2) Submit to Journal (SCI)
1.Contribute to the SCI journal
1)Journal of Imaging Science and Technology(ISSN: 1062-3701, IF=0.379)
2)Cellular Microbiology (ISSN: 1462-5814, IF=3.43)
3)Bioengineered (ISSN: 2165-5979, IF=2.205)
4)Frontiers in Microbiology (ISSN: 1664-302X, IF=4.235,)
5)Basic & Clinical Pharmacology & Toxicology(ISSN: 1742-7843, IF=2.651)
6)3Biotech(ISSN: 2190-5738, IF=1.798)
7)Journal of Food Biochemistry (ISSN: 0145-8884, IF=1.662)
Selected 10 papers will be recommended for publication in SCI journal. All submissions must not be less than 10 pages in length, and papers should be submitted to contact@CAIH2020.org , and noted SCI.
6. Call for Papers
1. Precision Medical Big Data and Medical Bio-Information
2. Pharmacogenomics and Chemical Informatics
3. Gene Expression, Regulation of Big Data and Molecular Evolution
4. Biomedical Signal Processing and Medical Information
5. Medical Imaging Technology and Application
6. Blockchain Technology and Medical Data
7. Other Related Topics
More Topics: http://www.caih2020.org/DwbJHVoF?lang=en
7. Submission Guide
2020 Conference on Artificial Intelligence and Healthcare(CAIH2020) accepts original and unpublished papers.
Please submit your papers as the following instructions:
1. Please send the full paper & abstract to contact@CAIH2020.org
2. According to ACM, CCS Concepts is a must for EI paper. Please log in ACM Digital Library to get your CCS Concepts.
3. All submissions must not be less than 5 pages in length.
(authors will be charged extra 50 USD/page if the manuscript length is more than 5 pages).
8. Attending
1) Author's Participation: One author of an accepted paper is for free.
2) Poster: application for poster display, A1 size, color printing.
3) Audience Attendance: Only attend conference or apply to participate in speeches and presentations.
9. Registration Fee
| | |
| --- | --- |
| Items | Registration Fee (By US Dollar) |
| Regular Registration (5 pages) | 450 USD / paper |
| Additional Paper (5 pages) | 430 USD / paper |
| Extra Pages (Begin at Page 6) | 50 USD / extra page |
| Attendees without Papers | 180 USD / person |
| Attendees without Papers (Groups) | 150 USD / person (persons≥3) |
| Purchase Extra Journal | 75 USD / book |
10. Schedule
Schedule

Oct. 23, 2020

13:00-18:00

Registration

18:00-20:00

Banquet

Oct. 24, 2020

08:00-09:00

Registration

09:00-12:00

Speeches of Keynote Speakers

12:00-14:00

Lunch

14:00-17:30

Oral Presentations

18:00-19:30

Banquet

Oct. 25, 2020

All day

Academic Investigation
11. Contact
Secretariat of the Conference: Dr. Mai
Website: www.caih2020.org
Mailbox: contact@CAIH2020.org
Telephone: 86-13922151732
WeChat: 13922151732
AEIC Website: http://en.keoaeic.org/
Wechat Public Number

Telephone: 020-28101036

Email: contact@keoaeic.org

Time: 09:00-20:00

Address: 57 Zhongshan 1st Road, Yuexiu District, Guangzhou
AEIC Academic Exchange Information Centre All rights reserved
Copyright©2009-2018 All rights reserved