2020 International Conference on Smart Grid and Energy Engineering (SGEE2020)
CONFERENCE INFORMATION:
Website:http://www.meeting-sgee.org/
Conference Date:November 13-15, 2020
Venue:Guilin Park Hotel, Guilin, China
Submission Deadline:October 9,2020
Indexing:EI/Scopus/SCI
The 2020 International Conference on Smart Grid and Energy Engineering will be held on November 13-15, 2020 in Guilin, China. SGEE 2020 is to bring together innovative academics and industrial experts in the field of Smart Grid and Energy Engineering to a common forum. The primary goal of the conference is to promote research and developmental activities in Smart Grid and Energy Engineering and another goal is to promote scientific information interchange between researchers, developers, engineers, students, and practitioners working all around the world. The conference will be held every year to make it an ideal platform for people to share views and experiences in Smart Grid and Energy Engineering and related areas.
1.Organizer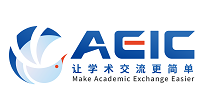 Co-organizer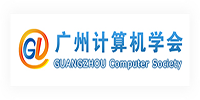 2. Guest structure
Conference Chair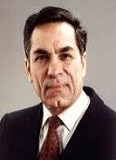 Prof. Om P. Malik
University of Calgary, Canada
Keynote speakers
Prof. Z.Y.Dong, The University of New South Wales, Australia
Prof. Shouxiang Wang, Tianjin University, China
Prof. Xinyu Chen, Huazhong University of Science and Technology, China
Prof. Juan Yu from Chongqing University, China
Prof. Alberto Borghetti from University of Bologna, Italy
Prof. Farhad Shahnia from Murdoch University, Australia
Academic Committee
3.CALL FOR PAPER
The conference accepts original and unpublished papers. The topics of interest for submission include, but are not limited to:
1) Smart Grid Information Engineering
2) Telematics
3) Smart Grid Technologies
4) Smart Grid for Multi-field applications
5) Power Transmission and Distribution
6) Power Quality, Protection and Electromagnetic Compatibility
7) Power Engineering Technology
8) Electric Drive and Applications
9) Stability Control of Large Power Grid
10) Power System Communication and Control
11) Grid Intelligent Dispatch
12) Renewable Energy
13) Development of Renewable Energy
14) Development and Utilization of Renewable Energy
15) Renewable Energy Storage Technology
16) Energy Planning
17) Energy Technology
18)Energy Efficiency
19) Energy and environment engineering
20) Energy Strategy and Energy Internet
21) Energy Security and Clean Utilization
22) New Energy System and Control
23) Electricity and Energy System Applications
24) Smart Grid Impact on Energy
25) Other related topics
4.Publication
1. EI
All accepted full papers will be published in IOP Conference Series: Earth and Environmental Science (EES) (Online ISSN: 1755-1315 Print ISSN: 1755-1307) and will be submitted to EI Compendex / Scopus for indexing.
*paper template(Download),No less than 4 pages
2. SCI Journal(Submission with notes of conference acronyms will enjoy priority in review and acceptance.)
Excellent papers will be recommended directly to the following or other suitable SCI journals
Journal 1:Electrical Engineering(ISSN: 0948-7921, IF=1.296, regular issue)
Journal 2:Computer communications(ISSN: 0140-3664, IF=2.766, special issue)
* Submission should be in WORD(.doc)format only, and specified templates will be given after evaluation.
* Online submission 【AIS online submission】
* For more information about SCI papers and journals, please feel free to contact Editor Li(WeChat/Mobile phone): 18127812811/ Editor Lin(WeChat/Mobile phone): 13922157504.
5.Submission Methods
1.The submitted papers must not be under consideration elsewhere.
2.Please send the full paper(word+pdf) to SUBMISSION SYSTEM
3.Please submit the full paper, if presentation and publication are both needed.
4.Please submit the abstract only, if you just want to make presentations.
5.Should you have any questions, or you need any materials in English, please contact us at sgee2020@126.com
6.Registration
For the publication on SGEE2020 conference proceedings:
| | | |
| --- | --- | --- |
| Item | Registration fee (By RMB) | Registration fee (By US Dollar) |
| Paper Publication+Presentation+Attendance | 3000RMB/per paper(4-6 pages) | 450 USD/per paper(4-6 pages) |
| Additional Paper Publication | 2800RMB/per paper (4-6 pages) | 430 USD/ per paper (4-6 pages) |
| Extra Pages (Begin at Page 7) | 300RMB/per extra page | 50 USD/ per extra page |
| Presentation+Attendance | 1500RMB/per person | 250USD/per person |
| Attendance Only | 1200RMB/per person | 180 USD / per person |
| Attendees without Submission (Groups) | 1000RMB/per person(≥ 3 persons) | 150 USD / per person(≥ 3 persons) |
7.Program
Schedule

November 13

13:30-17:00

Registration

November 14

09:00-12:00

Speeches of Keynote Speakers

12:00-14:00

Lunch

14:00-17:30

Oral Presentations

18:00-19:30

Banquet

November 15

09:00-18:00

Academic Investigation
CONTACT US
Conference Secretary: Victoria Liu
E-mail: sgee2020@126.com
Tel: +86-19139984085 (Wechat)
QQ: 2659950387
Wechat Public Number

Telephone: 020-28101036

Email: contact@keoaeic.org

Time: 09:00-20:00

Address: 57 Zhongshan 1st Road, Yuexiu District, Guangzhou
AEIC Academic Exchange Information Centre All rights reserved
Copyright©2009-2018 All rights reserved