The 2nd International Conference on Applied Chemistry and Industrial Catalysis(ACIC2020)
Important Information:
Website URL: http://www.acic2020.org/EN
Start Date / End Date: October 16-19,2020
Location: Dalian, China
Submission Deadline: October 01, 2020
1.About the conference:
The 2nd International Conference on Applied Chemistry and Industrial Catalysis(ACIC 2020)will be held in Dalian, China during October, 16-19, 2020.
The theme of this conference is "Clean Production and High Value Utilization". It mainly talks about how to reduce environmental footprint at source and produce high value-added end products in chemical manufacturing.
At the same time, the conference brings together scholars from the Chinese government, top universities, business associations, research centers and high-tech enterprises. This conference is committed to building an enabling platform for the cooperation among the Chinese government, Chemical industry and scholars. The ultimate goal is to build a bridge between R&D results and the Chemical industry.
2.Conference Chairman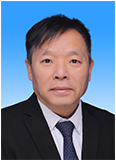 Prof.Xianyong Wei High-level academic leader of XinJiang University
XinJiang University/China University of Mining and Technology
3.Publication
- Submit to the Conference
All submissions will be peer reviewed, and the accepted papers will be published in the Conference proceeding and submitted to EI Compendex, Scopus for indexing.
*All submissions must not be less than 4 pages in length and papers should be submitted to AIS SUBMISSION SYSTEM(clik)
Selected papers will be recommended to SCI Journals.
1. Thermal Science (ISSN: 0354-9836, IF= 1.541, 专刊)
2. RSC Advances (ISSN: 2046-2069, IF= 3.049, 正刊)
3. Materials (ISSN: 1996-1944, IF= 2.972, 正刊)
4. Call For Papers
Topics of interest for submission include, but are not limited to:
1. Chemical Engineering and Technology
2. Function Materials
3. Carbon Resources Chemical
4. Environmental chemicals
5. Industrial catalysis
6. Other Related Topics
5.Submission Guides
Please upload the full paper(word+pdf) to AIS SUBMISSION SYSTEM
1. The submitted papers must not be under consideration elsewhere.
2. Please submit the full paper, if presentation and publication are both needed.
3. 4Please submit the abstract only, if you just want to make presentations.
4. All submission must not be less than 4 pages in length.
6.Registration
| | |
| --- | --- |
| Items | Registration fee (By US Dollar) |
| Regular Registration(4 pages) | 470 USD / per paper |
| Additional Paper(4 pages) | 450 USD / per paper |
| Extra Pages (Begin at Page 5) | 50 USD / per extra page |
| Attendees without Papers | 230 USD / per person |
| Attendees without Papers (Groups) | 200USD / per person(≥ 3 persons) |
| Purchase Extra Journal | 75 USD / book |
7.Schedule
Schedule

October 16

13:00-17:00

Registration

October 17

09:00-12:00

Speeches of Keynote Speakers

12:00-14:00

Lunch

14:00-17:30

Invited Presentations

18:00-19:30

Banquet

October 18

09:00-18:00

Invited/oral Presentations

October 19

09:00-18:00

Social Program
8.Contact Us
Conference Secretary: Ms. Yao
E-mail: acic2020@126.com
Tel: +86-13922159104
WeChat: 13922159104
QQ: 1406807373
Website: http://www.acic2020.org/EN
Wechat Public Number

Telephone: 020-28101036

Email: contact@keoaeic.org

Time: 09:00-20:00

Address: 57 Zhongshan 1st Road, Yuexiu District, Guangzhou
AEIC Academic Exchange Information Centre All rights reserved
Copyright©2009-2018 All rights reserved