International Conference on Artificial Intelligence and Computer Engineering(ICAICE 2020)
CONFERENCE INFORMATION:
Website:http://www.icaice2020.org/
Conference Date:October 23-25, 2020
Venue:Beijing, Bupt Hotel, China
Submission Deadline:Oct.16, 2020

Indexing:IEEE Xplore/EI/Scopus/SCI/CPCI
International Conference on Artificial Intelligence and Computer Engineering(ICAICE 2020)will be held on October 23-25 in Beijing, China. ICAICE 2020 is organized by the Automation School of Beijing University of Posts and Telecommunications, co-organized by Computer Academy of Guangdong and CAA/MTC(中国自动化学会制造技术专业委员会). Conference topics mainly include, but not limited to Frontier technologies of artificial intelligence, biometrics, AI for medical science, natural language processing, intelligent computing systems, AI for industry, etc.
1.Organizer

Co-Organizers


Undertaker
2.Guset structure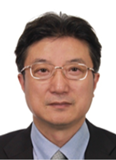 Prof. Xiaoguang Zhou
Beijing University of Posts and Telecommunications
Academic Committee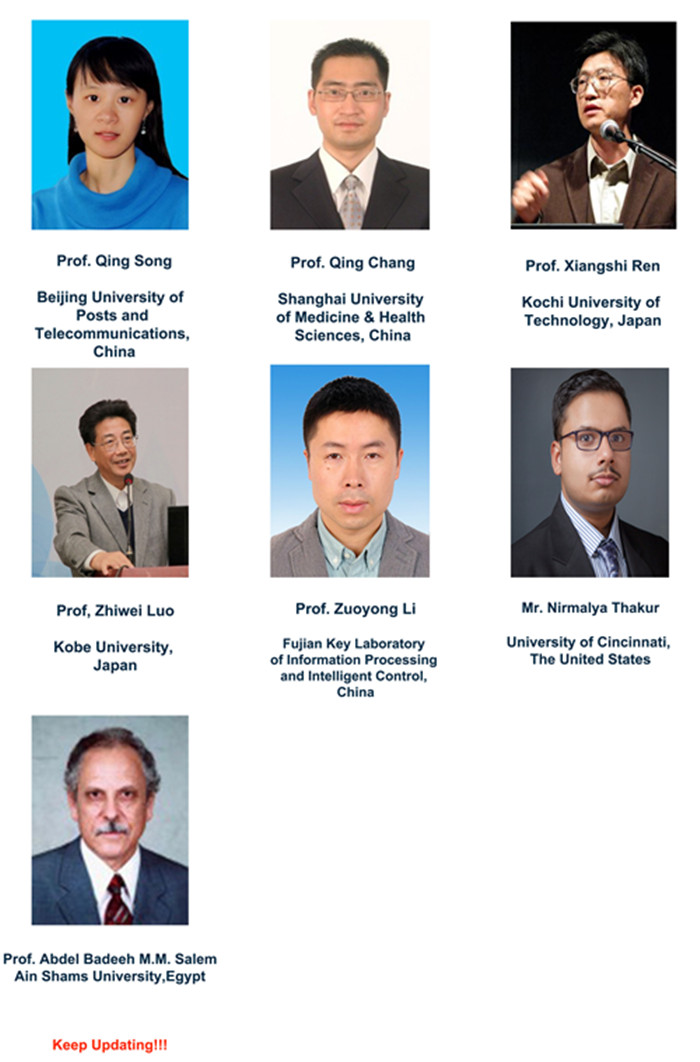 Keynote Speakers
Prof. Wanyang Dai Nanjing University, China
Prof. Wenfeng Wang Shanghai Institute of Technology, China
Prof. Abdel-Badeeh M. Salem Ain Shams University, Cairo, Egypt
Dr. Jie Deng Rush University Medical Center, USA
Prof. Maria Ganzha Warsaw University of Technology, Poland
Prof. Marcin Paprzycki Polish Academy of Sciences, Warsaw, Poland
Keep Updating…
3.CALL FOR PAPER
The topics of interest for submission include, but are not limited to:
Artificial Intelligence
AI Algorithms
Natural Language Processing
Fuzzy Logic
Computer Vision and Image Understanding
Signal and Image Processing
Speech and Natural Language Processing
Computational Theories of Learning
Information Retrieval and Fusion
Hybrid Intelligent Systems
Intelligent System Architectures
Knowledge Representation
Knowledge-based Systems
Mechatronics
Multimedia & Cognitive Informatics
Artificial Neural Networks Parallel Processing
Pattern Recognition
Pervasive Computing and Ambient Intelligence
Soft Computing Theory and Applications
Software & Hardware Architectures
Automatic Programming
Machine Learning
Automatic Control
Data Mining and Machine Learning Tools
Robotics
Artificial Intelligence Tools & Applications
Recent Trends and Developments
Computer Engineering
Artificial Intelligence& Computational Intelligence
Theory and Algorithms
Machine Learning/Reinforcement Learning
VLSI and Computer Architecture
Database Systems
Multimedia Databases and Information Retrieval
Multimedia Applications
Communication Systems
Programming Languages and Software Systems
Computer Networks and Distributed Systems
Large-scale Networking
Computer Architecture and Embedded Systems
Computer Vision and Information Visualization
Pattern Recognition, Machine Learning, and Data Mining
Computer-aided Design/Manufacturing
Signal and Image Processing
Computer Based Education
Electronic Systems Design
Computer Modeling
Computer Games
Computer Animation
Computer Simulation
Computing Practices & Applications
E-commerce and E-governance
Electrical Energy Systems
Electrical Machines & Electrical Apparatus
Electrical Materials and Process
Computer Security and Information Assurance
Human-computer interaction
Information Systems
Electronics, Information & Control Systems
Knowledge Management
Microprocessors & Semiconductors
Mobile Computing
Social Media and Cloud Computing
High-Performance and Grid Computing
Computing Ethics
Other related topics
4.Publication
*All papers, both invited and contributed,
will be reviewed by two or three experts from the committees. After peer-review, all accepted papers of ISAIMS 2020 will be published by IEEE CS CPS(Conference Publishing Services), and then submit to IEEE Xplore, Ei Compendex, Scoups and CPCI for retrieval.
*High quality papers will be recommended for publication in SCI journal.
5. Participation Types:
Package A: Only Attendance
Package B: Abstract Submission+Oral Presentation
Package C: Abstract Submission+Poster Presentation
Package D: Full Paper Publicaiton+Oral/Poster Presentation +Attendance
Note: If you need paper publication and presentation both, please submit full paper.
If you need to make presentation without publication, please submit abstract only.
Submission Methods:
For Chinese native speakers,
If you choose Package D, please submit the full paper (word+pdf) to SUBMISSION SYSTEM
If you choose Package A, B or C, please register via REGISTRATION SYSTEM .
For English speakers,
Please send your full paper or abstract directly to icaice2020@163.com
6.Registration Fee
Item

Registration fee (By RMB)

Registration fee (By US Dollar)

Publication+Presentation+Attendance

3000RMB/per paper

(4 pages)

450 USD/per paper (4 pages)

Additional Paper Publication

2800RMB/per paper

(4 pages)

430 USD/ per paper (4 pages)

Extra Pages (Begin at Page 5)

300RMB/per extra page

50 USD/ per extra page

Presentation+Attendance

1500RMB/per person

250USD/per person

Attendance Only

1200RMB/per person

180 USD / per person

Attendees without Submission (Groups)

1000RMB/per person(≥ 3 persons)

150 USD / per person(≥ 3 persons)
7.Program
Schedule

Date

Time

Activities

Oct. 23(Friday)

13:00-17:00

Registration

Oct. 24(Saturday)

09:00-12:00

keynote Session

12:00-14:00

Lunch

14:00-18:00

Invited Session

18:00-17:30

Dinner

Oct. 25(Sunday)

09:00-18:00

Technical Session
CONTACT US
Conference Secretary: Vivian Wang
E-mail: icaice2020@163.com
Tel: +86-19139737380 (Wechat)
QQ: 2644824662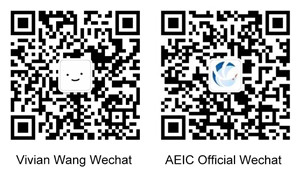 Wechat Public Number

Telephone: 020-28101036

Email: contact@keoaeic.org

Time: 09:00-20:00

Address: 57 Zhongshan 1st Road, Yuexiu District, Guangzhou
AEIC Academic Exchange Information Centre All rights reserved
Copyright©2009-2018 All rights reserved