2019 International Conference on Intelligent Transportation and Vehicle Engineering (ICITVE 2019)
Website URL: http://www.icitve.org/
Start Date / End Date: December 6-8, 2019
Location: Chongqing, China
Submission Deadline: November 20, 2019
1.About the conference:
The 2019 International Conference on Intelligent Transportation and Vehicle Engineering (ICITVE 2019) will be held on Decmber 6-8, 2019 in Chongqing, China. The conference is hosted by AEIC Academic Exchange Information Centre and School of Automotive and Transportation Engineering,Heilongjiang Institute of Technology. ICITVE 2019 is to bring together innovative academics and industrial experts in the field of Intelligent Transportation and Vehicle Engineering research to a common forum. The primary goal of the conference is to promote research and developmental activities in Intelligent Transportation and Vehicle Engineering and another goal is to promote scientific information interchange between researchers, developers, engineers, students, and practitioners working all around the world. The conference will be held every year to make it an ideal platform for people to share views and experiences in humanities and social science research and related areas.
2. Publication
1) Conference Proceedings
All papers of ICITVE 2019 will be published in the volume of IOP Conference Series: Materials Science and Engineering (MSE)(ISSN: 1757-8981), which will be indexed by EI Compendex,Scopus and CPCI for indexing.

*Template(Download)
2) We also call for papers for SCI journals.
▶ Journal of Advanced Transportation (IF≈2): Topics related to transportation research such as public transportation, road traffic, transportation networks, and air transportation.
▶Transportation Research Record (IF≈0.9): Development, planning, management, operation and evaluation of intelligent transportation systems.
▶ IEEE Intelligent Transportation Systems Magazine (IF≈3.3) : Research and application in all areas related to intelligent transportation systems.
▶ Proceedings of the Institution of Mechanical Engineers, Part D: Journal of Automobile Engineering (IF≈1.3): Topics closely related to all aspects of vehicle engineering, including components.
*SCI Template(Download)
3.Important Dates
Submission Deadline:November 20, 2019
Notification Date: 1-2 weeks after submission
Registration Deadline:December 6, 2019
Conference Date:December 6-8, 2019
4.Submission Guides
A. Full Paper (for Presentation and Publication)
Accepted full paper will be invited to give the oral presentation at the conference and be published in the conference proceedings.
B. Abstract (Presentation only)
Accepted abstract will be invited to give the oral presentation at the conference, the presentation will not be published.
C. All submissions must not be less than 4 pages in length.
(authors will be charged extra 200RMB/page if the manuscript length is more than 4 pages)
D. Submission Methods
1.Please send the full paper & abstract to AEIC SUBMISSION SYSTEM.
2.Please submit your paper and Paper Submission Form to ICITVE@163.com (word and pdf).
5.Call For Papers
Key Words:
1. Transportation infrastructure design and construction
2. Logistics Engineering
3. Information processing technology
4. Intelligent transportation
5. Electronic toll collection system
6. Electric vehicle transportation system
7. Vehicle Engineering and Operation
8. Electrical and Electronic Technology
9. Automation
Other related topics (click)
6.Registration
| | |
| --- | --- |
| Items | Registration fee (By US Dollar) |
| Regular Registration (4-6pages) | 450 USD/per paper |
| Additional Paper (4-6 pages) | 430 USD/ per paper |
| Extra Pages (Begin at Page 7) | 40 USD/ per extra page |
| Attendees without Papers | 180 USD / per person |
| Attendees without Papers (Groups) | 150 USD / per person(≥ 3 persons) |
| Purchase Extra Journal | 75 USD/book |
7.Schedule
Schedule

December 6

13:00-17:00

Registration

December 7

09:00-12:00

Speeches of Keynote Speakers

12:00-14:00

Lunch

14:00-17:30

Oral Presentations

18:00-19:30

Banquet

December 8

09:00-18:00

Academic Investigation
8.Contact Us
Conference Secretary: Demi Chuang
E-mail: ICITVE@163.com
Tel: +86-15989114690(cellphone)
WeChat: 15989114690
QQ: 207899420
AEIC Website: www.keoaeic.org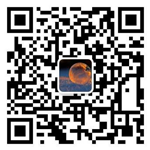 Demi Chuang WeChat
Wechat Public Number

Telephone: 020-28101036

Email: contact@keoaeic.org

Time: 09:00-20:00

Address: 广州市越秀区中山一路57号
AEIC Academic Exchange Information Centre All rights reserved
Copyright©2009-2018 All rights reserved