2020 4th International Seminar on Education, Management and Social Sciences (ISEMSS2020)
Conference Information:
Website:http://www.isemss.org/
Conference Date:July 18, 2020
Venue:Dali, China(It is adjusted to online conference due to coronavirus)
Submission Deadline:July 17, 2020
Indexing:CNKI/CPCI
2020 4th International Seminar on Education, Management and Social Sciences (ISEMSS 2020) will be held on July 18, 2020 in online. The aim objective of ISEMSS 2020 is to present the latest research and results of scientists related to education, management and social sciences topics. This conference which will be held every year provides opportunities for the different areas delegates to exchange new ideas and application experiences face to face, to establish business or research relations and to find global partners for future collaboration. We hope that the conference results constituted significant contribution to the knowledge in these up to date scientific field.
ISEMSS2017: CNKI Indexing Records
ISEMSS2018: CNKI Indexing Records
1. Keynote Speakers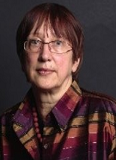 Prof. Milena Dragićević Šešić
Faculty of Dramatic Arts, University of Arts
Speech title:Ethical Challenges in the Era of Academic Capitalism: Mission of Critically Engaged University
Dr. FROILAN D. MOBO
Philippine Merchant Marine Academy – Research Department
Speech title:Studying Social Sciences Using Learning Management Systems

Assoc.Prof. Qun Liu
Humanities College, Shanghai Institute of Technology
Speech title:Social work and the construction of psycho-social service system
2.CALL FOR PAPER
The topics of interest for submission include, but are not limited to:
1.Education Science
2.Management Science
3.Social sciences
4.Economics
5.Culture
6.Law
7.Politics
8.Psychology
9.Humanities and social sciences related topics
10. Other related topics
3.Publication
* All papers of ISEMSS 2020 will be published in the volume of Advances in Social Science, Education and Humanities Research(Online ISSN: 2352-5398),which will be indexed by CPCI (Web of Science) and CNKI for indexing.
*High quality papers will be recommended for publication in SCI journal.Journal 1 (ISSN: 2192-113X, IF=2.14): Journal of Cloud Computing: Advances Systems and ApplicationsJournal 2 (ISSN: 2167-6461, IF=2.106): Big DataJournal 3 (ISSN: 1572-9362, IF=1.94): Electronic Commerce ResearchPlease submit your paper in Word format.
For more information and detail please visit AEIC homepage. Other services of publication and translation please click.
4.Submission Methods
1.The submitted papers must not be under consideration elsewhere.
2.Please send the full paper(word+pdf) to SUBMISSION SYSTEM
3.Please submit the full paper, if presentation and publication are both needed.
4.Please submit the abstract only, if you just want to make presentations.
5.Should you have any questions, or you need any materials in English, please contact us at isemss@163.com
5.Registration
For the publication on ISEMSS 2020 conference proceedings:
| | | |
| --- | --- | --- |
| Items | Registration fee(RMB) | Registration fee (By US Dollar) |
| Regular Registration (4 pages) | 2200RMB/ per paper | 350 USD/per paper |
| Additional Paper | 2000 RMB/ per paper | 330 USD/ per paper |
| Extra Pages (Begin at Page 5) | 200 RMB/ per extra page | 40 USD/ per extra page |
| Attendees without Papers | 1200 RMB/ per person | 180 USD / per person |
| Attendees without Papers (Groups) | 1000 RMB | 150 USD / per person(≥ 3 persons) |
| Purchase Extra Journal | 500 RMB | 75 USD/book |
6.Program
7.CONTACT US
Conference Secretary:Lavender Lau
E-mail: isemss@163.com
Tel: +86-13418097038
(Wechat)QQ: 918444372
Wechat Public Number

Telephone: 020-28101036

Email: contact@keoaeic.org

Time: 09:00-20:00

Address: 57 Zhongshan 1st Road, Yuexiu District, Guangzhou
AEIC Academic Exchange Information Centre All rights reserved
Copyright©2009-2018 All rights reserved