2020 International Conference on Artificial Intelligence and Education(ICAIE2020)
Conference Title: 2020 International Conference on Artificial Intelligence and Education(ICAIE 2020)
Website URL: http://www.icaie2020.org
Start Date / End Date: June 26-28, 2020
Location: Tianjin, China
Submission Deadline: May 8, 2020
1. About the conference:
2020 International Conference on Artificial Intelligence and Education(ICAIE 2020)will be held on June 26-28, 2020 in Tianjin, China. ICAIE 2020 is to bring together innovative academics and industrial experts in the field of Artificial Intelligence and Education to a common forum. The primary goal of the conference is to promote research and developmental activities in Artificial Intelligence and Education and another goal is to promote scientific information interchange between researchers, developers, engineers, students, and practitioners working all around the world. The conference will be held every year to make it an ideal platform for people to share views and experiences in Artificial Intelligence and Education and related areas.
We warmly invite you to participate in ICAIE 2020 and look forward to seeing you in Tianjin!
2. Publication
1.All accepted papers of ICAIE2020 will be published in the Conference Publishing Services, which will be submitted to IEEE Xplore, EI Compendex, Scopus, Inspec, DOAJ, and CPCI (Web of Science) for indexing.
2.We also call for papers for SCI journals. Excellent papers will be recommended directly to the following or other suitable SCI journals.
Journal 1:Computer communications(ISSN:0140-3664, IF=2.766, Special Issue)
Journal 2:Intelligent Service Robotics(ISSN:1861-2776, IF=1.346, Regular Issue)
3. Important Dates
Submission Deadline:May 8, 2020
Notification Date: 1-2 weeks after submission
Registration Deadline:May 15, 2020
Conference Date:June 26-28, 2020
4. Submission Guides
A. Full Paper (for Presentation and Publication)
Accepted full paper will be invited to give the oral presentation at the conference and be published in the conference proceedings.
B. Abstract (Presentation only)
Accepted abstract will be invited to give the oral presentation at the conference, the presentation will not be published.
C. All submissions must not be less than 4 pages in length.
(authors will be charged extra 300RMB/page if the manuscript length is more than 4 pages)
D. Submission Methods
Please send the full paper & abstract to SUBMISSION SYSTEM.
5. Call For Papers
Key Words:
Artificial Intelligence Technology and Application
Education Science
Artificial Intelligence and Education
Informatization Education
Mechanical Learning
Future Education
Blended Learning
Other related topics(click)
6. Registration
| | |
| --- | --- |
| Items | Registration fee (By US Dollar) |
| Regular Registration (4 pages) | 450 USD/per paper |
| Additional Paper (4 pages) | 430 USD/ per paper |
| Extra Pages (Begin at Page 5) | 50 USD/ per extra page |
| Attendees without Papers | 180 USD / per person |
| Attendees without Papers (Groups) | 150 USD / per person(≥ 3 persons) |
| Purchase Extra Journal | 75 USD/book |
7. Schedule
Schedule

June 26

13:00-17:00

Registration

June 27

09:00-12:00

Speeches of Keynote Speakers

12:00-14:00

Lunch

14:00-17:30

Oral Presentations

18:00-19:30

Banquet

June 28

09:00-18:00

Academic Investigation
8. Contact Us
Conference Secretary: Ms Lee ~ Millie
E-mail: contact@icaie2020.org
Tel: +86- 13922157154 (cellphone)
WeChat: 13922157154
QQ: 377972319
AEIC Website: www.keoaeic.org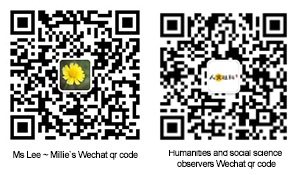 Wechat Public Number

Telephone: 020-28101036

Email: contact@keoaeic.org

Time: 09:00-20:00

Address: 57 Zhongshan 1st Road, Yuexiu District, Guangzhou
AEIC Academic Exchange Information Centre All rights reserved
Copyright©2009-2018 All rights reserved