2020 International Conference on Artificial Intelligence and Electromechanical Automation (AIEA2020)
>>> The 2020 International Conference on Artificial Intelligence and Electromechanical Automation (AIEA2020) has been listed on the IEEE conference list! (Read More)
Conference Title:
Website URL: http://www.aiea2020.org/
Start Date / End Date: June 26-28,2020
Location: Tianjin, China
Submission Deadline: June 24, 2020
1.About the conference:
The 2020 International Conference on Artificial Intelligence and Electromechanical Automation (AIEA2020) will be held during June 26-28, 2020 in Tianjin, China. AIEA2020 is to bring together innovative academics and industrial experts in the field of Artificial Intelligence and Electromechanical Automation to a common forum. The primary goal of the conference is to promote research and developmental activities in advanced Artificial Intelligence and Electromechanical Automation is to promote scientific information interchange between researchers, developers, engineers, students, and practitioners working all around the world.
Keynote speaker:
Prof. Ting Yang
School of Electrical and Information Engineering,Tianjin University, China
Research Area:
Energy & Power, Internet of Things, Artificial Intelligence, Intelligent Manufacturing
A. Prof. Chee Wei Tan
Department of Computer Science, City University of Hong Kong , China
Research Area: Computer Science, artificial intelligence, networks, graph analytics
2.Call For Papers
The topics of interest for submission include, but are not limited to:
1) Artifical Intelligence
2) Sensor
3) Control Theory And Application
4) Material science and Technology in Manufacturing
5) Mechanic Manufacturing System and Automation
Other Related Research(click)
3.Publication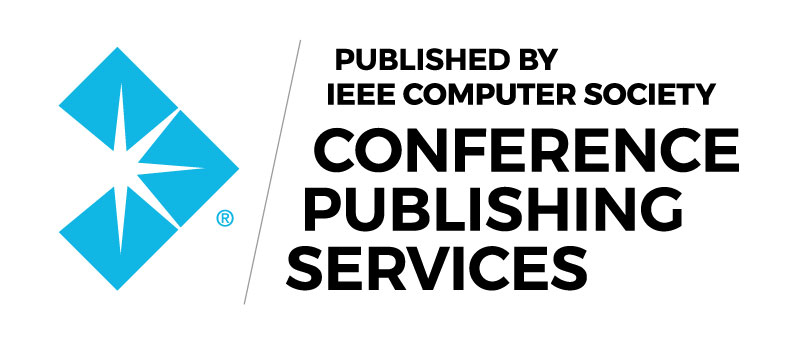 1) Submit to Conference Proceedings
Papers submitted to AIEA2020 will be reviewed by technical committees of the conference. All accepted full papers will be published in Conference Proceedings and will be submitted to EI Compendex and Scopus for indexing.
*Paper Template 【Download】,No less than 4 pages.
*Please send the full paper to AIS SUBMISSION SYSTEM
2)Submit to the SCI Journal (Submission with notes of conference acronyms will enjoy priority in review and acceptance.)
Excellent papers will be recommended directly to the following or other suitable SCI journals.
Journal 1: Intelligent Service Robotics(ISSN: 1.346, IF=1.346, 正刊)
Journal 2: Journal of Intelligent & Fuzzy Systems(ISSN: 1064-1246, IF=1.637, 正刊)
Submission should be in WORD(.doc)format only, and specified templates will be given after evaluation.
Online submission → 【AIS online submission】
For more information about SCI papers and journals, please feel free to contact Editor Li(WeChat/Mobile phone): 18127812811/ Editor Lin(WeChat/Mobile phone): 13922157504.
4.Submission Guides
A.The submitted papers must not be under consideration elsewhere.
B.Please send the full paper(word+pdf) to AIS SUBMISSION SYSTEM
C.Please submit the full paper, if presentation and publication are both needed.
D.Please submit the abstract only, if you just want to make presentations.
Note:
1)Both Abstract and Full Paper are welcomed.
The author can make an oral presentation after the Abstract is accepted and the payment is finished.
2)All submitted articles should report original, previously unpublished research results, experimental or theoretical. Articles submitted to the conference should meet these criteria and must not be under consideration for publication elsewhere. We firmly believe that ethical conduct is the most essential virtual of any academic. Hence any act of plagiarism is a totally unacceptable academic misconduct and cannot be tolerated.
5.Important Dates
Submission Deadline:June 24, 2020
Notification Date: 1-2 weeks after submission
Registration Deadline:June 26, 2020
Conference Date:June 26-28,2020
6.Registration
| | | |
| --- | --- | --- |
| Items | 注册费(人民币) | Registration fee (By US Dollar) |
| Regular Registration(4 pages) | 3000RMB/篇 | 450 USD/per paper |
| Additional Paper(4 pages) | 2800RMB/篇 | 420USD/ per paper |
| Extra Pages (Begin at Page 5) | 300RMB/页(超页费) | 50 USD/ per extra page |
| Attendees without Papers | 1200RMB/人 | 180 USD / per person |
| Attendees without Papers (Groups) | 1000RMB/团队参会3人以上 | 150 USD / per person(≥ 3 persons) |
| Purchase Extra Journal | 500RMB/本 | 75 USD/book |
7.Schedule
Schedule

June 26 (FRI)

13:00-17:00

Registration

June 27 (STA)

09:00-12:00

Speeches of Keynote Speakers

12:00-14:00

Lunch

14:00-17:30

Oral Presentations

18:00-19:30

Banquet

June 28 (SUN)

09:00-18:00

Academic Investigation
8.Contact Us
Conference Secretary: Sandy Guo
E-mail: contact@aiea2020.org
Tel: +86-13902265879(cellphone)
WeChat: 13902265879
QQ: 2297104879
Website: http://www.aiea2020.org/
Wechat Public Number

Telephone: 020-28101036

Email: contact@keoaeic.org

Time: 09:00-20:00

Address: 57 Zhongshan 1st Road, Yuexiu District, Guangzhou
AEIC Academic Exchange Information Centre All rights reserved
Copyright©2009-2018 All rights reserved