Conference Title: The 2020 International Conference on Energy Science and Safety Engineering (ICESSE2020) ​
Website URL: http://www.icepe2020.org/
Start Date / End Date: May 08-10, 2020
Location: NanJing, China
Submission Deadline: May 5, 2020
1.About the conference:
The 2020 International Conference on Energy Science and Safety Engineering (ICESSE 2020) will be held ceremoniously in NanJing from May 08 to 10, 2020. The meeting focused on the research fields of "Energy Science" and "Safety Engineering". The aim is to provide a platform for experts and scholars, technical research and development personnel and enterprise development personnel in the fields of "Energy Science, Energy and power engineering, Safety Engineering" to share scientific research achievements and cutting-edge technologies, understand academic development trends, broaden research ideas, strengthen academic research and discussion, and promote industrial cooperation of academic achievements. Experts, scholars, businessmen and other relevant personnel from domestic and foreign universities, scientific research institutions are invited to attend the conference.
主讲嘉宾: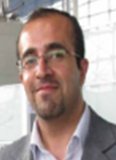 Assoc. Prof. Ayyoob Sharifi
Graduate School for International Development and Cooperation (IDEC),
Hiroshima University, Japan
Ayyoob Sharifi副教授,国际开发与合作研究生院(IDEC),日本广岛大学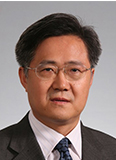 Chair Prof. Zhongliang Liu
College of Environmental & Energy Engineering, Beijing University of Technology
Deputy director of the Chinese Society of Heat Transfer under the Chinese Society of Engineering Thermophysics
刘中良讲席教授,环境与能源工程学院,北京工业大学,中国工程热物理学会传热传质分会副理事长
2.Publication

① All accepted full papers will be published in IOP Conference Series: Earth and Environmental Science (EES)(Online ISSN: 1755-1315 Print ISSN: 1755-1307)(To be confirmed)and will be submitted to EI Compendex / Scopus for indexing.
◆ EI Template Download: Template-IOP.rar,No less than 4 pages
② Selected 10 papers will be recommended for publication in SCI journal.
3.Important Dates
Submission Deadline:May 5, 2020
Notification Date: 1-2 weeks after submission
Registration Deadline:May 7, 2020
Conference Date:May 08-10, 2020
4.Submission Guides
Please submit your papers as the following instructions:
A. Full Paper (for Presentation and Publication)
Accepted full paper will be invited to give the oral presentation at the conference and be publsihed in the conference proceedings.
B. Abstract (Presentation only)
Accepted abstract will be invited to give the oral presentation at the conference, the presentation will not be published.
C. English Template/论文模板下载 (Template.rar)
All submissions must not be less than 4 pages in length. (authors will be charged extra 50 USD/page if the manuscript length is more than 4 pages)
D.Submission Methods
Please send the full paper & abstract to AI Scholar Submission System.
在线投稿:会议由艾思学术支持在线投稿,请点击:艾思投稿系统
5.Call For Papers
Key Words:
(A) Safety Engineering

(B) Energy and Power Engineering

(01) Safety Monitoring and Intelligent Monitoring Technology

(02) Combustion and Explosion Technology

(03) Industrial Ventilation Project

(04) Safety Ergonomics

(05) Coal Mining Science

(06) Mine Ventilation and Safety

(07) Mine Environmental Engineering

(08) Energy Security and Clean Use

(09) Energy Equipment




* Other related topics

(01) Thermal Engineering

(02) Energy and Environmental Engineering

(03) Refrigeration and Cryogenic Engineering

(04) System Automatic Measurement and Control Technology

(05) Coal Mining Science

(06) New Energy Development and Research Direction

(07) Power Machinery and Its Automation

(08) Fluid Machinery and Its Automatic Control

(09) Thermal Energy Engineering of Power Plant and Its Automation




* Other related topics

(C) Building Environment and Energy Engineering

(01) Building Energy Saving Technology and Engineering

(02) Intelligent Technology of Building Facilities

(03) Building Environment and Equipment Engineering

(04) Heating, Gas Supply, Ventilation and Air Conditioning Project

(05) Building Energy Conservation and Renewable Energy Utilization

(06) New Technology of Urban Central Heating

(07) Gas Transmission and Distribution and Application Technology

(08) Information Pollution Control

(09) Technology and Application of Intelligent Heating and Energy Saving System

(10) Analysis of Energy Saving Technology for Smart Buildings

(11) Block Chain+Internet of Things in Energy Field

(12) Development of Smart and Clean Energy




* Other related topics
6.Registration
| | |
| --- | --- |
| Items | Registration fee (By US Dollar) |
| Regular Registration (6 pages) | 450 USD/per paper |
| Additional Paper (6 pages) | 430 USD/ per paper |
| Extra Pages (Begin at Page 7) | 50 USD/ per extra page |
| Attendees without Papers | 180 USD / per person |
| Attendees without Papers (Groups) | 150 USD / per person(≥ 3 persons) |
| Purchase Extra Journal | 75 USD/book |

7.Schedule
Schedule

May 08

13:00-17:00

Registration

May 09

09:00-12:00

Speeches of Keynote Speakers

12:00-14:00

Lunch

14:00-17:30

Oral Presentations

18:00-19:30

Banquet

May 10

09:00-18:00

Academic Investigation
8.Contact Us
Conference Secretary: Sherry Liao
The official website:http://www.icesse.com/
E-mail: contact@icesse.com
Tel: +86-13902493114 (cellphone)
WeChat: 13902493114
QQ:1055374343
Wechat Public Number

Telephone: 020-28101036

Email: contact@keoaeic.org

Time: 09:00-20:00

Address: 57 Zhongshan 1st Road, Yuexiu District, Guangzhou
AEIC Academic Exchange Information Centre All rights reserved
Copyright©2009-2018 All rights reserved