2020 International Conference on Computer Vision, Image and Deep Learning (CVIDL2020)
CONFERENCE INFORMATION:
Website:https://ais.cn/u/7v63Qj
Conference Date:May 15-17, 2020
Venue:Nanchang, China
Submission Deadline: May 10, 2020
Indexing:EI/Scopus/SCI
2020 International Conference on Computer Vision, Image and Deep Learning (CVIDL 2020) will be held on May 15-17 in Nanchang, China. CVIDL 2020 is to bring together innovative academics and industrial experts in the field of computer vision, image and deep learning to a common forum. The primary goal of the conference is to promote research and developmental activities in computer vision, image and deep learningand another goal is to promote scientific information interchange between researchers, developers, engineers, students, and practitioners working all around the world. The conference will be held every year to make it an ideal platform for people to share views and experiences in computer vision, image and deep learning and related areas. CVIDL 2020 will feature invited keynotes as well as peer-reviewed paper presentations. The conference is completely open, you will not have to be an author or a discussant to attend. If you do not want paper publication, you can register as oral presentation only. If you do not even have a presentation, you can also participate in the conference by registering as listeners.We warmly invite you to participate in CVIDL 2020 and look forward to seeing you in Nanchang!
Conference Chair
Prof. Zhiyong ZHANG, ACM Senior Member
Dean, Department of Computer Science, Henan University of Science and Technology
Director, Henan Joint International Research Lab of Cyberspace Security Applications

Prof. Xinguo Yu
The dean and Professor of CCNU Wollongong Joint Institute and Professor of National Engineering Research Center for E-Learning
Adjunct professor of University of Wollongong, Australia
Keynote Speaker
Dr. Mohamed Abdellatif
School of civil engineering, University of Leeds, United Kingdom.
Professor of Future University in Egypt.
Research Area: Computer vision, Machine learning.
Topic:
Deep learning and Computer vision research for autonomous inspection of Infrastructure and smart cities monitoring

Assoc.Prof.Dr. Nada M. Al Hakkak
IT faculty at Baghdad College for Economic Sciences University, Iraq
Topic:
Deep Learning with CVOID019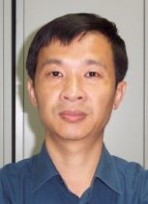 Assoc Prof. Han Wang
School of Electrical and Electronics Engineering, Nanyang Technological University, Singapore
Topic:
Using Stereovision System on a Fast Moving Unmanned Ground Vehicle
CALL FOR PAPER
The topics of interest for submission include, but are not limited to:
• Vision and Image technologies
o Image-based computer graphics
o computational vision theory
o Image Analysis of the video
o Graphics modeling
o Image processing
o Image acquisition
o Image Segmentation
o Medical image processing
o Human-Computer Interaction
o Three-dimensional and structure
o Virtualized Storage
o Visualization of Big data
o Principle of virtualization
o 3-D and Surface Reconstruction
o Motion Detection
o Machine vision
o Data Mining Techniques
o Face Recognition
• DL Technologies
o Caption generation
o Cognitive architectures
o Commonsense reasoning
o Episodic reasoning
o Intelligent agents (e.g., planning and acting, goal reasoning)
o Machine learning (e.g., deep, reinforcement, statistical relational, transfer)
o Model-based reasoning
o Narrative intelligence
o Temporal reasoning
o Visual reasoning
o Ambient intelligence
o Autonomic computing
o Biomedical systems
o Computer games
o Image processing (e.g., security/surveillance tasks)
o Information retrieval and reuse
o Intelligent tutoring systems
o Language translation
o Plan replay
o Question-Answering
o Reasoning from experiences mined from text, multimedia, or human interactions
o Recommender systems
o Robotics (e.g., control of autonomous vehicles)
o Text reuse
o User modeling
Publication

*All papers, both invited and contributed, will be reviewed by two or three experts from the committees. After a careful reviewing process, all accepted papers of CVIDL 2020 will be published by ACM ICPS (ACM International Conference Proceeding Series) and indexed by EI Compendex, Scopus, ACM Digital Library.
*High quality papers will be recommended for publication in SCI journal.Journal 1 (ISSN: 1546-2218, IF=3.024): CMC-Computers Materials & ContinuaJournal 2 (ISSN: 1687-5281, IF=1.534): EURASIP Journal on Image and Video ProcessingJournal 3 (ISSN: 1017-9909, IF=0.924): Journal of Electronic ImagingJournal 4 (ISSN: 1433-7541, IF=1.41): Pattern Analysis and Applications
All submissions must not be less than 10 pages in length,and papers should be submitted to service@keoaeic.org and noted "SCI-CVIDL". CVIDL 2020, as one of organizing conferences of AEIC, has been issused on Sciencenet and CNKI. For more information and detail please visit AEIC homepage. Other services of publication and translation please click.
Submission Methods
1.The submitted papers must not be under consideration elsewhere.
2.Please send the full paper(word+pdf) to SUBMISSION SYSTEM
3.Please submit the full paper, if presentation and publication are both needed.
4.Please submit the abstract only, if you just want to make presentations.
5.Should you have any questions, or you need any materials in English, please contact us at contact@cvidl.com
Registration
For the publication on CVIDL 2020 conference proceedings:
| | | |
| --- | --- | --- |
| Items | Registration fee (By RMB) | Registration fee (By US Dollar) |
| Regular Registration (4 pages) | 3000RMB/per paper | 450 USD/per paper |
| Additional Paper (4 pages) | 2800RMB/per paper | 430 USD/ per paper |
| Extra Pages (Begin at Page 5) | 300RMB/per extra page | 50 USD/ per extra page |
| Attendees without Papers | 1200RMB/per person | 180 USD / per person |
| Attendees without Papers (Groups) | 1000RMB/per person(≥ 3 persons) | 150 USD / per person(≥ 3 persons) |
| Purchase Extra Journal(加购论文集) | 500RMB/book | 75 USD/book |
Listener Registration
Join as Presenter: If you are interested in giving presentation on conference, without publishing your paper in the proceeding, you can choose to attend CVIDL 2020 as a Presenter. As presenter, you need to submit the abstract and title of your presentation before register. For further information, please contact us at: contact@cvidl.com
Join as Listener: CVIDL 2020 is an unmissable conference. It is a good chance and an effective plateform to meet many renowned experts and reseachers in the field of Computer Vision, Image and Deep Learning. You are welcome to attend this great event. You need to complete the registration as Listener before the registration dealdine.
Program
| | |
| --- | --- |
| Time | Activity |
| 13:50—14:00 | Open Ceremony |
| 14:00—14:30 | Keynote Speeches 1: Prof. Xinguo YU |
| 14:30 | Photography |
| 14:30—15:00 | Keynote Speeches 2: Dr. Mohamed Abdellatif |
| 15:00—15:30 | Keynote Speeches 3: Assoc Prof. Han Wang |
| 15:30—16:00 | Keynote Speeches 4: Assoc Prof. Nada M. Al Hakkak |
| 16:00—16:15 | Oral Speeches 1 |
| 16:15—16:30 | Oral Speeches 2 |
| 16:30—16:45 | Oral Speeches 3 |
| 16:45—17:00 | Oral Speeches 4 |
CONTACT US
Conference Secretary: Wendy Lin
E-mail: contact@cvidl.com
Tel: +86-13902257963 (Wechat)
Whatsapp: +86-13411622767
QQ: 2583233932
QQ group:729672148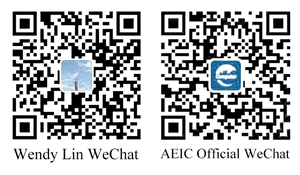 Wechat Public Number

Telephone: 020-28101036

Email: contact@keoaeic.org

Time: 09:00-20:00

Address: 57 Zhongshan 1st Road, Yuexiu District, Guangzhou
AEIC Academic Exchange Information Centre All rights reserved
Copyright©2009-2018 All rights reserved