2019 2nd International Conference on Mechanical, Electrical and Material Application(MEMA2019)
Website URL: https://www.keoaeic.org/MEMA2019
Start Date / End Date: October 25-27, 2019
Location: Xi'an, China
Submission Deadline: October 9, 2019
1.About the conference:
2019 2nd International Conference on Mechanical, Electrical and Material Application (MEMA2019) will be held on October 25-27, 2019 in Xian, China. MEMA2019 is to bring together innovative academics and industrial experts in the field of Mechanical, Electrical and Material Application to a common forum. The primary goal of the conference is to promote research and developmental activities in Mechanical, Electrical and Material Application and another goal is to promote scientific information interchange between researchers, developers, engineers, students, and practitioners working all around the world. The conference will be held every year to make it an ideal platform for people to share views and experiences in Mechanical, Electrical and Material Application and related areas.
We warmly invite you to participate in MEMA 2019 and look forward to seeing you in Xian!
2.Publication
1)Proceeding
All accepted full papers will be published by IOP Conference Series: Materials Science and Engineering (MSE) (ISSN:1757-8981)and will be submitted to EI, Scopus, CPCI for indexing.

MEMA2018 Online Link (click)
2)We also call for papers for SCI journals.(Papers must not be less than 10 pages in length and should be submitted to service@keoaeic.org, and noted SCI-MEMA2019.)
Journal 1 (IF 1.3): Mechanical design and dynamic analysis of multibody systems
Journal 2 (IF 1.7): Modeling, analysis, optimization and control topics for advanced power and energy systems
Journal 3 (IF 2.4): New materials and technologies in the electronics field
Journal 4 (IF approx. 0.8): topics related to bionics and nanobiomaterials
*SCI Template Download:(CN)(EN)
3.Important Dates
Submission Deadline:October 9, 2019
Notification Date:About 1-2 weeks after the submission
Registration Deadline:October 25, 2019
Conference Date:October 25-27,2019
4.Submission Guides
Prepare your papers
1) The version of your submission must be in the requested format Download
2) Fill out the Paper submission form Paper Submission Form.
3) All submissions must not be less than 4 pages in length.
4) Official language is English in paper writing and presenting. Your paper can be submitted either in MS Word format.
5) SCI paper template download All submissions must not be less than 10 pages in length.
Submit your papers
1)Please submit your papers and Paper Submission Form to MEMA2018@163.com.
2)The results of acceptance will be announced within 1-2 Weeks after submission.
Copyright
1) Please read carefully the copyright transfer agreement here, and submitting the signed one to MEMA2018@163.com along with the final paper.
2) Make sure to check spelling, grammar, all text and figures before submitting your "Full Paper".
5.Call For Papers
Topics include but are not limited to the following areas:
(I) Mechanical Engineering
(1) Machinery Manufacturing Process and Equipment
(2) Automation of Machinery Manufacturing
(3) History of Machine
(4) Mechanics
(5) Mechanical Design
(6) Cutting-tool Engineering
(7) Machine Tool Technology
(8) Hydraulic Transmission and Control
(II) Electrical Engineering
(1) Electronic Science and Engineering
(2) Engineering Thermophysics
(3) Pyrology
(4) Power Machinery Engineering
(5) Refrigeration and Cryogenic Engineering
(6) Electric Automation
(7) Micro-electromechanical Systems
(8) Industrial Electronics and Automations
(9) Telecommunication Services and Applications
(10) Wireless Communication and Wireless Networking
(11) Design and Control in Modern mechantronics System Engineering
(12) Electric Automation Equipment
(13) Thermal Power Generation
(14) Power System Technology
(III) Material Application
(1) Material Synthesis and Processing Technology
(2) Material Science Basic Subject
(3) Surface and Intersurface of Materials
(4) Material Failure and Protection
(5) Material Testing and Analysis Techniques
(6) Material Experiment
(7) Metal Material
(8) Inorganic Nonmetallic Material
(9) Organic Polymer Materials
(10) Composite Materials
(11) Biological Materials
(12) Nanometer Materials
(IV) Other related topics
6.Registration
| | |
| --- | --- |
| Items | Registration fee (By US Dollar) |
| Regular Registration (4-6 pages) | 450 USD/per paper |
| Additional Paper (Students) | 430 USD/ per paper |
| Extra Pages (Begin at Page 7) | 50 USD/ per extra page |
| Attendees without Papers | 180 USD / per person |
| Attendees without a Pers (Groups) | 150USD / per person(≥3 persons) |
| Purchase Extra Journal | 75 USD/book |
7.Schedule
Date

Time

Activity

October 25, 2019

13:00-17:00

Registration

October 26, 2019

09:00-12:00

Keynote Speech

12:00-14:00

Lunch Time

14:00-17:30

Oral Speech

18:00-19:30

Banquet

October 27, 2019

09:00-18:00

Academic Investigation
8.Contact Us
Conference Secretary: Demi Chuang
E-mail: MEMA2018@163.com
Tel: +86-15989114690(cellphone), +86-020-29036043(office phone)
WeChat: 15989114690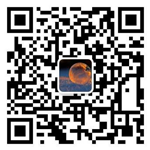 Demi Chuang WeChat
Wechat Public Number

Telephone: 020-28101036

Email: contact@keoaeic.org

Time: 09:00-20:00

Address: 57 Zhongshan 1st Road, Yuexiu District, Guangzhou
AEIC Academic Exchange Information Centre All rights reserved
Copyright©2009-2018 All rights reserved